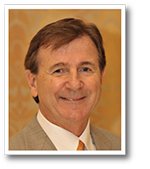 An association management company (AMC) has managed the business affairs of HBMA from its inception in 1993. In many respects, an AMC is similar to a revenue cycle management (RCM) company. Management of the revenue cycle of a healthcare provider is hard work and dealing with client expectations is an ongoing challenge. For the RCM, payors often times create barriers to being successful. High quality and knowledgeable staff is essential to overcoming these obstacles, along with the support of appropriate technology. Managing a not-for-profit association is also hard work. For an AMC, the key to success lives within the contribution of time and knowledge of its "volunteer staff," best described as committee members willing to give back to the association that represents their industry.

I served HBMA as its executive director from 2001 to 2014. During that period, we achieved financial stability, but more importantly, we attained recognition and status within the healthcare community. HBMA earned a seat at the tables of government and commercial payors along with other not-for-profit healthcare associations that dealt with the business aspects of their specific provider groups.
In January of 2022 I was honored by the board of directors to be once again appointed as the HBMA Executive Director. One of my first actions was to reach out to individuals who no longer held membership in HBMA. The first person I spoke with told me he will always be grateful for the tools HBMA gave him, but he achieved success and didn't need HBMA any longer. I found that odd, especially since the RCM industry is ever evolving with true administrative simplification yet to be achieved. My thought was how many past and current members of HBMA are not aware of the many resources that HBMA offers. I was concerned that we must be failing to communicate what we are working on and how HBMA's achievements become every member's success.
I have now been back with HBMA for one year. We have once again achieved financial stability. We have brought back many important resources and are building new resources designed to support future success for HBMA members, such as:
Relaunch of HBMA's official journal, the RCM Advisor
Development of in-person education to include:

Annual Conference
Owners & Managers Conference
Compliance Conference
Innovation Conference (new in 2022)

Expansion of news and information from o

ur Government Affairs office

Introduction of a Learning Management System to provide online resources for your entire company

Development of polls and surveys to inform mem

bers of key industry data

Broadening of our webinar program so it is timely, focused, and topic specific

Restructuring of the

CHBME

program to recognize broader educational opportunities

Improvement of the

HBMA

Accreditation program to be consistent with other healthcare accreditation programs

Revamping of

HBMA's

website for the ease of our community

Strengthening of our communications with our members and community through social media and emai

ls
These resources, among others in development, demonstrate myriad ways that membership in HBMA does bring value to you, your staff, and your clients. I am determined to demonstrate to the healthcare industry that doing business with an HBMA RCM company is the BEST decision for their financial success. My team and I are working hard to ensure that HBMA is a trusted partner that assists with your client retention and growth.
I began this article by discussing the similarities of your business and mine. However, there is one major difference. Your success, and that of your clients, is determined by the quality of your staff and the technology that supports your service. HBMA's success is determined by the support of its members through participation and donation of your time and knowledge. I promise you that by helping HBMA build and enhance its resources, the rewards will come back to you personally and professionally many times over.