HBMA is committed to being an invaluable and influential resource for healthcare revenue cycle and business management services. One way HBMA supports your business is by collecting industry data and establishing benchmarks.
HBMA conducts large, formal surveys as well as short, quick "snap" polls on salient industry topics. Stay tuned for upcoming HBMA polls. Your participation makes an important contribution to your RCM community within HBMA. All responses will be anonymous, and your contribution of data will increase the value of the results.
If you have a suggestion for a snap poll topic, send us your ideas.
---
The results of the HBMA Snap Survey on on M&A and Business Development were published in the Q1 2021 issue of RCM Advisor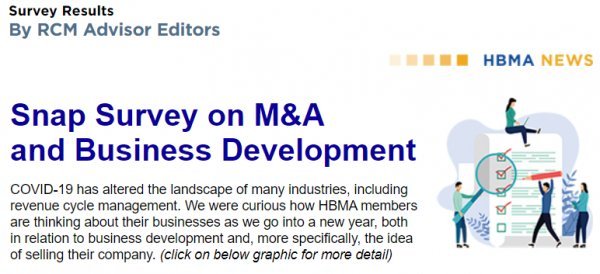 Access/View the Survey Results
---
The results of the HBMA Snap Survey on Automation were published in the Q2 2020 issue of RCM Advisor

Access/View the Survey Results
---
The results of the HBMA Snap Survey on SRA Audits were published in the Q4 2019 issue of RCM Advisor

Access/View the Survey Results
---
The results of the HBMA Snap Survey on Data Security and Compliance were published in the Q2 2019 issue of RCM Advisor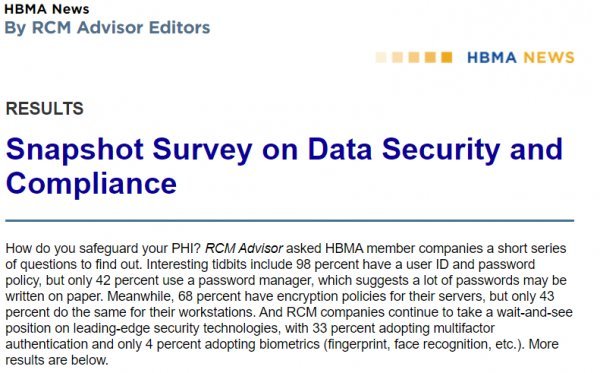 Access/View the Survey Results
---
---
---
---
---
---