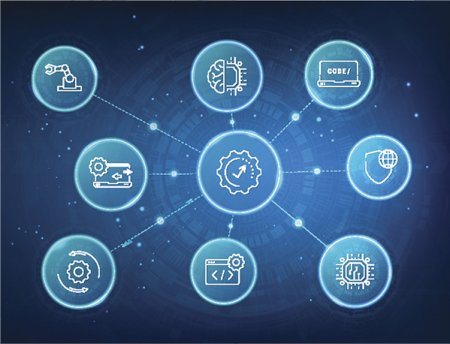 As a charter member of HBMA, I find it interesting to look back to see how much has changed over the past 30 years. When we started our company in 1990, we:
Used floppy disks to load programs and updates
Hired our three sons to stuff monthly patient statements into envelopes, lick them closed, and add the stamps
Mailed paper claims and hand-posted paper EOBs
Made phone calls to contact insurance companies and patients
Faxed documents and hired couriers to pick up/ receive data to/from clients
Had never heard of HIPAA or its components, No Surprise, etc.
Never heard of outsourcing
TODAY we could not exist without:
The internet – programs downloaded and updated.
Websites for checking claims status, receiving insurance and patient payments, and many other functions.
Patient statements sent electronically via the internet to the statement vendor
Replacement of faxes and couriers – scan, drag/drop files, etc.
Electronic claims (837), ERAs (835), and the other alphabet "things"
Email and text messages to communicate with staff and clients
Cell phones instead of home phones
Electronic Word and Excel files
Outsourcing is a way of life for RCM companies and many other industries
Today's Technology – Robotics Process Automation (RPA)
RPA is well-suited to boring, repetitive tasks. Using a computer to do this work requires thinking about which tasks are done and documenting the process as it is completed, including any "decision points." Decision points are when we humans need to make a choice for the next step. The programmer must include that in the program (in RPA language, they are called "flows").
We started our journey in December 2020 as a result of an article in the RCM Advisor about automation. I had heard of it, but the vendors at the time seemed very expensive.
Then I read the HBMA article and found that two friends of mine, Dennis Allen and Dan Johnson found a less expensive way to automate using a program called Win Automation.
We started this process with a few small tasks, and then as we gained experience, moved to more extensive ones. Some run only when we manually start them when needed; others are scheduled to work from midnight until 10:00 p.m.
Some of what we have automated are the following:
Running MANY reports (Authorizations, payments, etc.) for clients and adding them to Share Point so they can be retrieved
Sending insurance, picking up reports, applying ERAs
Opening the clearinghouse reports for rejected claims, moving the rejections to Excel, then emailing the file to staff for handling.
"Printing" software "ticklers/recalls" to PDFs, saving them in a certain location, then emailing the staff to let them know they are ready
Accessing websites for insurance information, downloading the information as PDFs, then naming them to match the file they are related to
At the end of the day:

Converting .jpg, .jpeg, etc. files to PDF files
Batching demographics, insurance, charge, payment, etc. files by client
Adding the location of the batch file to the billing software for easy retrieval
Then moving the batched files to the correct data entry company

For our Monthly Closeout:

It runs the reports
From the reports, it pulls data to add statistics to each client's spreadsheet
Creates a Summary letter to recap the month
Attaches the client reports and our invoice to an email

For management, most recently, it lets us know how many pending questions there are from the data entry staff, and the number of unread recalls
[ ADVERTISEMENT: Story continues below. ]
Our challenges:
Microsoft sunsetted Win Automation in November without letting us know. SO, we quickly have to pivot to their Power Automate product. We will keep the programs we have but new ones will likely be updated in a new program.
Finding good programmers and keeping them. All have full time jobs, so this is extra money. Some seem to be more motivated to work than to complete the work successfully.
Dealing with websites. ANY changes to the location of various "buttons," fields, screen resolution, etc., can "kill" the flow. Change a monitor to a different one – ditto!
Double authentication can be a challenge – we have not been able to work with two of them.
The amount of staff time it can take to guide the programmers. Programmers don't know the steps, so our knowledge is critical.
Overall, we are saving at least three FTEs of work, not to mention that the "flows" do not take meal breaks, vacations, etc. They work 24/7 without complaint. They notify us when they have a problem, email us when they finish a task, etc. RPA is definitely a technology worth exploring for your company.
---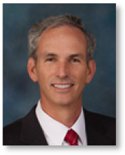 Rich Papperman opened Cape Professional Billing in 1990 and operated it until he sold the company in 2022. He served on the HBMA Board of Directors for nine years and chaired and served on the Education Committee for a number of years. He is currently a member of the CPR Committee.