Key Questions to Boost Your Bottom Line and Overall Business
By Jasmine Vializ
Key Questions to Boost Your Bottom Line and Overall Business
Framing the key questions around your business pillars will ensure you don't miss evaluating the main areas in your business.
By Jasmine Vializ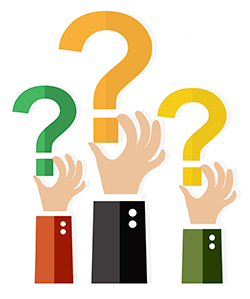 Being a small business has its perks: you're fast and agile. The downside is that, as a small business, you may not have the time, effort, and budget available to put into a two-week-long leadership retreat to evaluate your business and make plans to improve.
What if that may not be necessary? While pulling away for at least a couple of days to focus on your strategic plan would be advantageous, you can consistently move the needle by asking the right questions, on an ongoing basis, even after your planning meeting. 
The old adage, "If it ain't broke, then don't fix it," no longer applies. You have to be willing to look at your entire business with fresh eyes on an ongoing basis and ask the right questions.
Framing the key questions around your business pillars will ensure you don't miss evaluating the main areas in your business. Here are a few examples of key questions you should ask yourself on a continual basis to keep moving your business forward:
---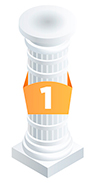 Pillar 1: Sales, Marketing, and Onboarding
Are our efforts largely focused on outbound marketing? 
Let's be real, without this pillar, you don't have a business. But is this area of business costing you more money than it has to? Recognize that the marketplace doesn't want to be sold things anymore. They want to make educated purchases from trusted vendors. Focus on content-focused inbound marketing that will attract the clients you want to work with that have confidence in your expertise and see you as a trusted, knowledgeable vendor. 
What clients did we lose this past year and why?
Though we all will have to see a client leave from time to time, it's important to pause and learn from the relationship. Consider the ways you could have better communicated your value and results, or how you could have attracted a better client.
---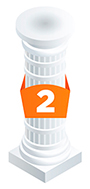 Pillar 2: Mindful, Servant Leadership 
Does my leadership team cultivate an environment of clarity, focus, and compassion in service to our team? Are we exemplifying the best examples of leadership to inspire rising leaders from within? 
Search for ways to develop and groom leaders in your firm to be more present and mindful with your team and clients. Consider refocusing your attention to creating a kind-hearted environment where your team strives to be servant leaders and the main goal is for the leader to serve. Over time, these examples will be echoed on to your clients and, if you're lucky, onto their patients, which will improve your overall relationship.
Developing a healthier leadership style will attract rising leaders already on your team so you can begin to create and grow leaders from within your organization.
---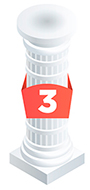 Pillar 3: Operations 
Why do our clients work with us? 
Your impact can only go as far as your understanding of your client's "why" so you can exceed their expectations. Find ways you can better connect with your client's needs and align all your operations around them. Perhaps your client has come in hopes that it might help to improve the patient relationship and/or bad press they were getting from their previous billing firm. This would indicate they would find the most value in you prioritizing patient satisfaction, responsiveness, and resolution during patient calls. The most effective way to know why your clients work with you is to listen intently and routinely survey your clients, with real, relevant, and useful questions. 
Do we have every system in the business documented? 
Not on pieces of paper collecting dust on your shelf in your original SOP manual, but as a living, breathing document that your team uses each day and updates regularly. Better yet, as a video that is updated regularly. Work with your team to ensure all of the areas of business are documented and that the service standards are maintained with actionable quality controls that make a difference. 
Consider implementing a company hackathon style forum to address your major operational or customer issues and complaints. Allow your team to formulate possible solutions to these problems and let them be a part of the process to implement.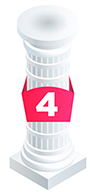 Pillar 4: Team Optimization (It Goes Beyond HR)
Is my team satisfied?
We are aware that productivity does not come from being chained to a desk. If you observe all of the companies at the top of their game in the United States, you will find they are fostering a work environment where creativity is nurtured. You might say you don't have creatives, but truly if you have a team dedicated to the healthcare revenue cycle, in order to be effective, your team has to be both creative and critical thinkers.
Does your team, remote or not, have team-centric relationships? 
The downside with many larger companies is that they do not spend the focused effort on the departments having a connection. So often you see resentment and frustration brew between departments. Create a space for them to communicate openly and bring topics to the table for discussion. Perhaps you prompt them to create an interdepartmental service level agreement to allow each to express the commitment each one desires from the other.
Are you investing energy equity in your team? 
With the increase in remote team building and flex work schedules, many are neglecting the need for fostering working relationships. Consider a formatted 20 to 30 minute Departmental Daily Huddle and let the conversation flow, like a team virtual water break. I recommend this format: 1) a piece of gratitude or good news, personal or professional; 2) what they are focused on accomplishing today; and 3) do they need anyone's assistance in accomplishing the goals today? This will allow your team to begin to connect, create a relationship, and lean on one another for support.

Pillar 5: Finance 
Are we being transparent with our team about the numbers that impact them? 
Studies have shown that team members will work harder when they feel as though they are as equipped as a C-level employee. If you haven't considered it previously, now would be the time to consider team-based performance incentive payments instead of incremental annual increases. 
---
What's Next?
Continue to question. These key questions are meant to prompt you to continue to think outside of the box to keep your business expanding with the pace of the business world. Look to challenge all of your business pillars internally, trying to poke holes in your systems and departments. Find ways that you can grow and expand your impact while creating a happy workplace focused on your raving fans.
---

Jasmine Vializ is a serial entrepreneur, speaker, yoga teacher, and the president/CEO of Integrated Practice Solutions Inc. Vializ's dedication to mindfully serving others combined with two decades of healthcare experience fuels everything she does. Her organization, IPS, is a medical billing and credentialing company that uses its creativity and technological resources to serve the business needs of healthcare providers and organizations. Vializ and her team of professionals at IPS are driven by their mission of improving the delivery of healthcare by getting providers back to the heart of their practice: healing their patients.