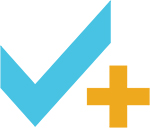 Are You Maximizing
Your HBMA?Membership?
As an HBMA member, you have access to resources, education, and a community of like-minded professionals. Don't leave your member benefits unused; start taking advantage of these resources immediately through your member login access!

Member Value Program. Receive exclusive discounts on books, certification programs, publications, and more from organizations like:

Connections with Members. Effortlessly collaborate and share ideas with colleagues from across the country through our annual in-person events, committee work, and online tools.

On Demand Education. Year-long access to recorded webinars focusing on relevant revenue cycle management topics such as Medicare, healthcare legislation and regulations, ERISA, value based data, Medicare Access and CHIP Reauthorization Act (MACRA), and more.
Certified Healthcare Business Management Executive (CHBME) Program. Become a Certified Healthcare Business Management Executive (CHBME) and earn continuing credit hours toward your recertification. This program is an exclusive member benefit designed to help those actively in owner or senior management roles advance their careers as revenue cycle management professionals. CHBME certification showcases your knowledge and skills to your peers, employer, and yourself.
Visit www.hbma.org to learn more about your member benefits or contact us directly at (877) 640-HBMA (4262).
---