HBMA 2017 Government Relations Update Now Available!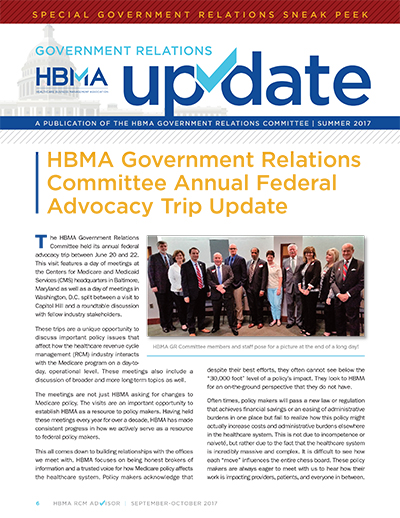 The HBMA Government Relations Committee held its annual federal advocacy trip between June 20 and 22. This visit features a day of meetings at the Centers for Medicare and Medicaid Services (CMS) headquarters in Baltimore, Maryland, as well as a day of meetings in Washington, D.C., split between a visit to Capitol Hill and a roundtable discussion with fellow industry stakeholders.

These trips are a unique opportunity to discuss important policy issues that affect how the healthcare revenue cycle management (RCM) industry interacts with the Medicare program on a day-to-day operational level. These meetings also include a discussion of broader and more long-term topics as well.

The meetings are not just HBMA asking for changes to Medicare policy. The visits are an important opportunity to establish HBMA as a resource to policy makers. Having held these meetings every year for over a decade, HBMA has made consistent progress in how we actively serve as a resource to federal policy makers.
Visit HBMA.org to read or download your copy of the 2017 Government Relations Update.
---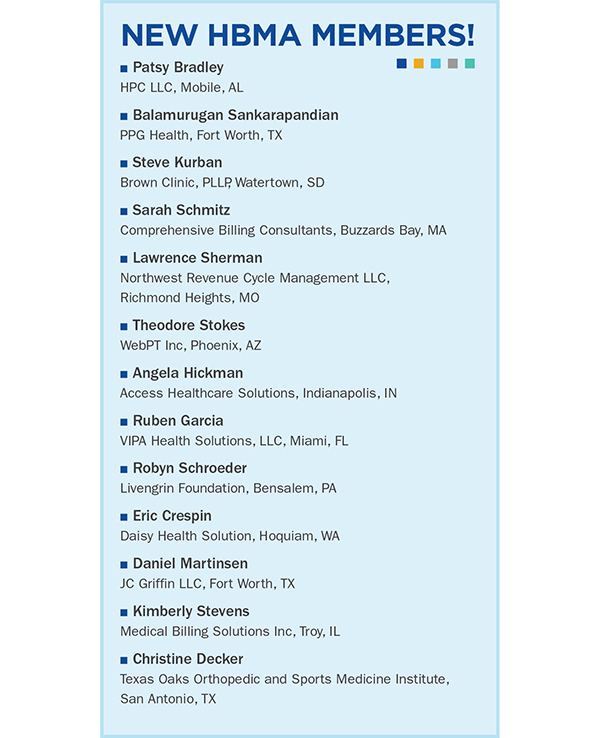 ---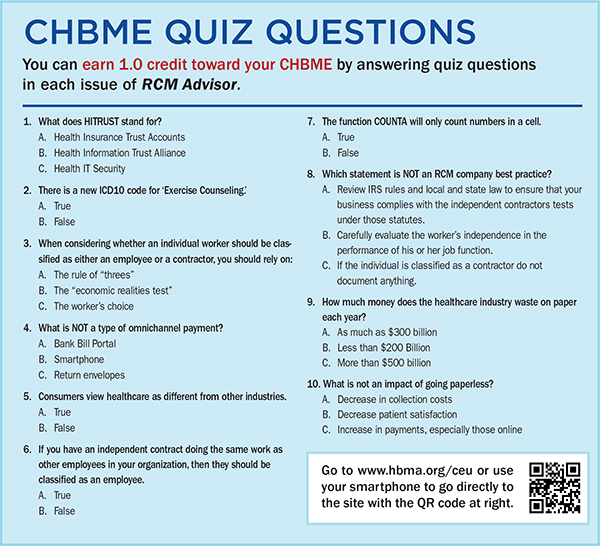 ?