The HBMA 2017 Healthcare Revenue Cycle Conference is kicking off Sept. 14-16, 2017 at the Arizona Grand Resort & Spa in Phoenix, AZ. The Healthcare Revenue Cycle Conference features an exciting array of sessions focused on the very best educational content around successful operations and exceptional performance for individuals in the RCM industry and billing companies of all sizes. Registration is now open. Early-bird deals run until August 25, so reserve your spot and book your room today!
---
?

Introduction from Jane Knox, Education Chair
Block off September 14-16, 2017 on your calendars—the HBMA 2017 Healthcare Revenue Cycle Conference is taking place at the Arizona Grand Resort & Spa in Phoenix, AZ. The HBMA Education committee has been working hard these past few months sorting through a terrific selection of abstracts to select a full schedule of diverse topics.

Before the official conference begins, you will have the opportunity to attend one of two very popular pre-conference workshops. In one room, Jennifer Kirschenbaum, Esq., will be sharing insider tips for using contracts to grow your revenue cycle and company worth. If you have had the pleasure of attending any of Kirschenbaum's previous HBMA webinars or HBMA conference sessions, you can attest to her expertise in physician and healthcare topics, as well as her ability to boil down complicated legal scenarios into easy to understand language.

In the other room, and likely to be wearing a Hawaiian shirt, Nate Moore will spend several hours demonstrating spreadsheet magic, sending attendees home with shortcuts and sizzle. Regular readers of Billing will recognize Moore as a constant contributor to this publication. His articles have helped members manage worksheets, tabs, columns, formulas, and even understand conditional formatting.

If you've attended a previous Revenue Cycle Conference, you already know the benefits you can achieve by participating. There is something to be gained in each of the educational sessions presented. Industry experts will present on topics such as billing metrics, onboarding a new practice, handing patient payments and the patient call center, data security, audits, marketing your business, and the always well-attended Washington Update. Some of the feedback we have received from past attendees include:
"[Pre Conference Sessions were a] great opportunity for hands on training."

"Worth the trip."

"I really enjoyed this session—it brought up some areas where our company needs to focus"

"I am not a big analytical person however this session…gave me some great simple tips and information in looking at my data differently. Very informative and easy to follow."
It comes as no surprise that networking with your peers is an invaluable benefit to attending. While most of us are competitors in some way, this group eager to share experiences and ideas. Over coffee, lunch, or snacks in the vendor hall, it is easy to overhear conversations about outsourcing, staffing issues, regulatory interpretation, or just plain old venting to someone that completely understands your language. And, yes, that includes understanding the alphabet soup of acronyms we use two or three of in each sentence.

One of my favorite things to do at the conference is to visit each vendor exhibit and ask, "What's new?" or "What are my peers doing, that I am not?" I have improved my businesses performance and cost because of some of the answers I received to those questions.

I look forward to seeing you all in Arizona in September.
---

---

Meet Your Keynote Speaker: Dave Houle
David Houle is a futurist, thinker, and speaker. He spent more than 20 years in media and entertainment at companies including NBC, CBS, Nickelodeon, VH1, and CNN Headline News—and he was part of the senior executive team that created and launched MTV.

Additionally, Houle has won a number of awards, including two Emmys, the prestigious George Foster Peabody award, and the Heartland award for "Hank Aaron: Chasing the Dream." He was also nominated for an Academy Award.

Houle is consistently ranked as one of the top futurists and futurist keynote speakers on the major search engines and in the world today. He was named a Vistage Speaker of the Year for 2008. Throughout the last eight years, he has delivered 700-plus keynote speeches and presentations on six continents and 14 countries. Often called "the CEOs' Futurist," Houle has spoken to or advised 3,500-plus CEOs and business owners.

Houle writes the highly regarded futurist blog, www.evolutionshift.com, with the tag line "A Future Look at Today." Connect with him on Twitter or YouTube by searching his username @evolutionshift, or check out Houle's original free "Shift Age Newsletter," available at www.davidhoule.com/newsletter. In 2010, Houle was a featured contributor on Oprah.com. His much-acclaimed curated visual look into the future, launched in 2013, is available at www.futurewow.com.

Houle has been speaking about the future for several years. His influential first book, The Shift Age, was published in 2007; his second book, Shift Ed: A Call to Action for Transforming K-12 Education, co-written with Jeff Cobb, was published in March 2011; and, in January 2012, The New Health Age: the Future of Health Care in America, co-authored with Jonathan Fleece, was published by Sourcebooks. Houle's expertise and book success awarded him a No. 1 best seller on Amazon in the categories of Medicine and Future of Health Care. In January 2013, Sourcebooks published another title by Houle, Entering the Shift Age—another No. 1 Amazon best seller in the category of Business Planning and Forecasting. Houle published the e-book, Is Privacy Dead: The Future of Privacy in the Digital Age in November 2013; and Brand Shift: The Future of Brands and Marketing, with co-author Owen Shapiro, was published in August 2014. The latter quickly became an Amazon top 10 best seller in the category of Media and Communications, and was later named one of the top five marketing books published in the world in 2014. His latest book, This Spaceship Earth, co-authored by Timothy Rumage, was published in December 2015.

In April 2016, Houle launched a global non-profit ThisSpaceshipEarth.org to create "Crew Consciousness" to address climate change.

Houle is Futurist in-Residence and a guest lecturer at the Ringling College of Art + Design. He is Honorary President and Futurist of the Future at the Business School of China.
---
?Learn and Lounge at the Arizona Grand Resort & Spa in Phoenix?
HBMA has negotiated a special discounted rate of $189 for an attendee room block. Each of the 744 suites and villas has been designed to reflect the natural comfort of a luxury desert oasis.?? Book your room by Thursday, August 17 to take advantage of this special rate.

The Arizona Grand Resort & Spa puts you in the midst of one of Phoenix's most naturally beautiful places. The region's only AAA Four-Diamond, all-suite hotel is ideally situated on the doorstep of 17,000 acres of South Mountain Preserve, the largest municipal park in the world and the most visited hiking destination in the state. The Arizona Grand Resort & Spa serves up stunning perspectives and unique Southwestern touches that make your visit to Phoenix feel naturally grand.

The resort is conveniently located just six miles from Phoenix's Sky Harbor International Airport, and features a variety of exciting amenities that put you in a world beyond, including:
Challenging 18-hole golf course

7-acre private resort water park

20,000 square-foot athletic club

Full-service spa and salon

Casual dining at our six on-site restaurants
Rooms may be available at the group rate before and after these dates based upon hotel availability.
Visit HBMA.org or click the ad below for more details, and to register for this can't-miss event!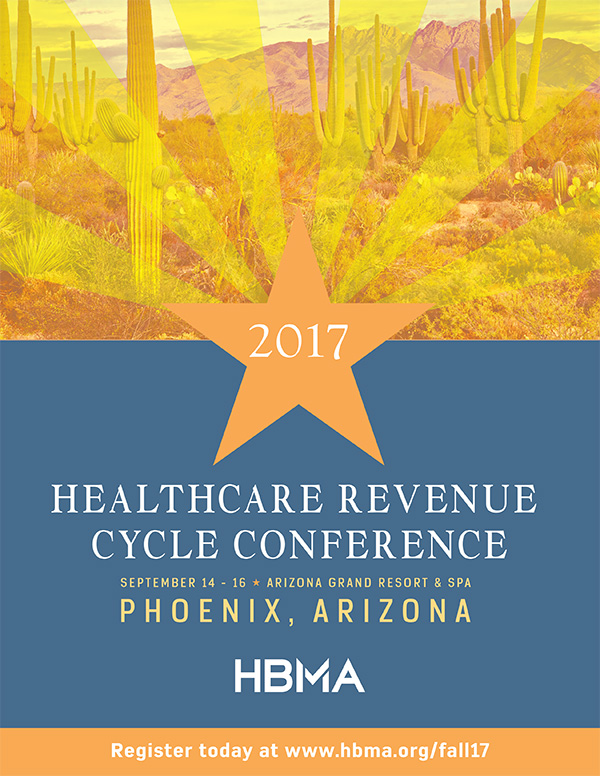 ?