HBMA Announces Name Change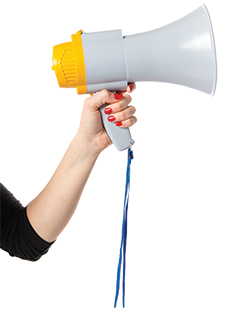 We are pleased to announce that the Healthcare Billing and Management Association (HBMA) has taken a vote amongst the membership, and has definitively decided to change the organization name from Healthcare Billing and Management Association to Healthcare Business Management Association.

This change supports HBMA's focus on its strategic direction, which involves members working together to position the organization for the new era of healthcare. HBMA recognizes that the shifting healthcare environment impacts the revenue cycle management professionals we serve and this change to Healthcare Business Management Association supports our members' changing roles within the healthcare industry.

HBMA's strategic direction and new name will continue to be reflected in what education is offered, how specialty programs are developed, the structure of our certification program, which vendor programs are offered, and the way in which our advocacy efforts are deployed.
In the coming weeks and months, you will notice changes to the HBMA website, logo, and overall branding. In alignment with the adoption of a new name, please expect to see an update to all resources and event names.

Thank you for your continued support of HBMA; we look forward to growing with you this coming year and into the future.
---
Mission Statement
HBMA provides education, advocacy, collaboration, and certification for healthcare billing professionals and providers engaged in the business and technology of healthcare revenue cycle management.
---
Save the Dates

Register Today for the HBMA 2017 Compliance Symposium

Registration for the HBMA 2017 Compliance Symposium is now open! Join HBMA in Alexandria, Virginia, May 23–24, for two days of engaging workshops presented by an expert faculty of compliance and revenue cycle management professionals. The Symposium's intimate setting offers you the opportunity to connect in small group discussions, hear focused education sessions, and exchange best practices with your peers in attendance.

You asked and we listened – this year, registration rates are more affordable than ever! Visit the HBMA website to view our new rates, read session descriptions, and review additional information about the Compliance Symposium, including hotel information and things to see and do while in the Nation's Capital – located only five miles away!
.