HBMA Strategic Imperatives

Adapting To a Shifting Landscape
---
On December 24th around 9:00 PM, we experienced a 3.7 earthquake centered 1.3 miles from our Christmas Eve festivities. This followed a 4.5 only two weeks before. The conversations quickly shifted from Christmas traditions, family members, and what we put in the eggnog. Our guests wondered why – in an area experiencing catastrophic tornados, ice storms, droughts, and torrential Pacific Northwest rain – we were discussing earthquakes!

A quick study of Oklahoma earthquake activity reveals that Oklahoma has been experiencing sizeable earthquakes since well before statehood. It seems that earthquakes, which are described as "seismic shifts in the earth," are fairly commonplace. My response is to adjust my behavior and prepare for these ongoing seismic shifts in the landscape.

So what does all this have to do with HBMA's members? Depending on your perspective, technically nothing, really. If you step back and think about it on a larger scale, however, the answer is quite different. Whether we like it or not, seismic shifts are a part of our life. Whether they are in nature, Wall Street, or Washington, DC, it does not matter: they are a factor in daily life. Either we prepare for them or we will be overwhelmed when they occur.

The leadership of HBMA has been working over the past year to adjust to the changing landscape within the billing, revenue cycle management, and healthcare practice management environment. Hundreds of hours of review, calls, and analysis have been invested to develop a business strategy for your HBMA going forward.

An element of the strategy consists of seven imperatives that are the centerpiece of the strategic direction for the success of HBMA. The imperatives are: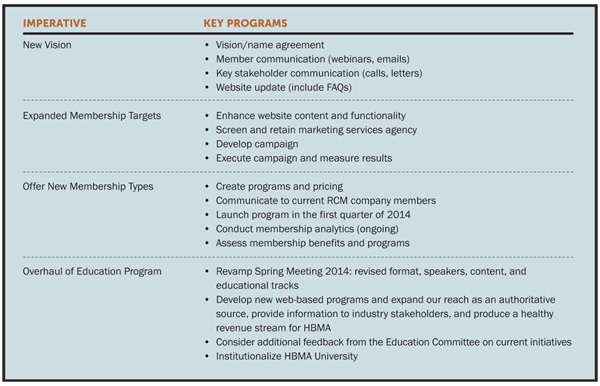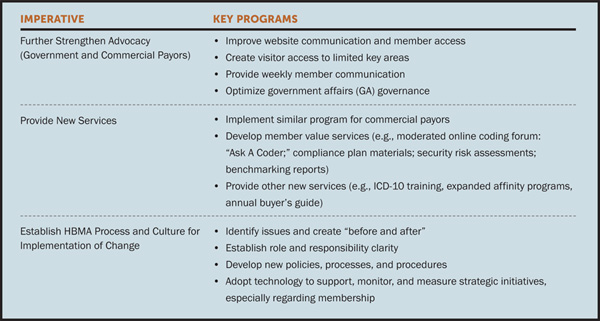 So, what does this all mean? Your association is on the move. Not because of ICD-10, ACA, bundled payments, or any of the other "seismic" shifts that will occur in healthcare's future. All of these issues will require the proper perspective – a perspective that clearly evolves from an understanding, education, and advocacy that prepares our association members to navigate these challenges effectively.

These are exciting times with opportunities to help solve one of our culture's most challenging social issues – healthcare reform. We encourage you to share your ideas, thoughts, and passion as we collectively prepare our association, members, and clients to provide effective solutions as the healthcare ­­landscape shifts.
---

Ron Decker, CHBME, has more than 25 years of experience with the revenue cycle management and healthcare information technology industries. He is the founder and CEO of Innovative Healthcare Systems since 1996 and currently serves on the HBMA Board of Directors and the Commercial Payor Relations Committee. He is a champion of three of the strategic imperatives from the HBMA Business Strategy Group and can be reached at ron@ihsi.com.