SOUND OFF!
---
Topic:Offering Payment Plans
to Patients
---
Payment plans are an option that should be offered with a limited time frame and minimum payment.

– Jennifer Nelson, CPC, Medical AR Management Services, LLC
---
Payment plans must follow clear guidelines and require close monitoring. We strive to get all balances paid in no more than four installments. It is essentially an interest free loan and we emphasize this with patients.

– Jordan May, Director of Operations, HuTech Resources, LLC
---
We are presently using a program that is integrated with our PM software. Since its inception and the ability to set up online payment plans, we were able to increase our collections by 75% and able to decrease our office staff by 25%.
– Franco Rizzolo, National Billing Solutions, LLC, Jupiter, FL
---
Payment plans must comply with Regulation Z (Truth in Lending Act) if four or more installments are involved.

– Robert B. Burleigh, CHBME, Brandywine Healthcare Services, West Chester, PA
---
We offer payment plans to patients who have NOT paid their bills. Docs love it. If they default, patients are immediately sent to a collection agency. We seldom set plans at time of service.

– Randy B. Schwager, Medical Billing Services, Des Moines, IA
---
Patient payment plans are effective when monitored. Each patient's individualized plan must be documented. Include the minimum payment amount, time limit, and consequences for noncompliance.

– Michael H. Beaty, Diversified Health Care Management, Inc., Anchorage, Alaska
---
Payment plans offer a viable option to patients and providers to promote balance resolution. The budget agreement should simply state the terms and consequences (if any) of default. There must be a system in place to ensure timely receipt of arranged payments.

– Cheryl Mahony, CEO, Physician Resource Solutions
---
We discourage payment plans beyond four months due to the truth in lending act regulations.

– Carrie Aiken, CHC, Compliance and Consulting Manager, SVA, Madison, WI
---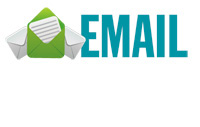 soundoff@hbma.org
Friday, June 14, 2013
Give Us Your Opinion :
Tell us if and how incentive programs have helped your company.
We're looking for your opinions. How have these issues impacted your business? Please send responses to the email address listed above!