SPOTLIGHT ON!
The Technology Committee

---
In 2012, HBMA reorganized the Technology Committee. As committee chair, I was charged with developing a vision and mission that would be a relevant asset to HBMA's strategic vision and membership through education and outreach efforts. After numerous meetings and much discussion, we concluded that the Technology Committee should take a broader view and "look over the horizon," so to speak.
In order for the Technology Committee to be relevant and effective, we sensed a need for a change of direction. Our past calls had considered scenarios where the committee might review technology solutions, including software, and offer recommendations, suggestions, or best practices to our membership. Other ideas included dissecting and making some of the more technical and esoteric topics within our businesses more accessible, such as the ANSI 5010 X12 architecture and messaging, or HL7 communications. We also discussed how the Technology Committee might take a longer view of technology, look to the horizon, and begin educating our members about what might be coming down the road in two to three years. In the end, we saw value in all three concepts and strategized to meld these together.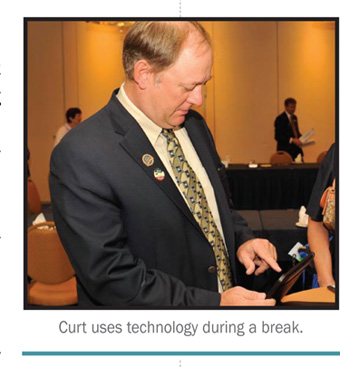 ---
The mission of the Technology Committee will be to look to the future for upcoming trends, standards, and technologies and to use this information to educate our members through Billing articles, website postings, blogs, and educational offerings.

Recognizing that our membership is primarily comprised of smaller companies, our intent is to be highly relevant to companies that do not have an IT staff to rely on for innovation – companies that depend upon vendors and their own research and initiatives. Larger companies may also get sparks of ideas at times.

The response from our fellow HBMA members has been very encouraging. Many members have indicated a willingness to join and participate in this committee. Matthew Simpson volunteered to serve as co-chair and has provided insight and leadership to our efforts. The sheer number of volunteers is impressive – so much so that we have been able to adopt a workgroup-type organizational structure. What this will allow us to do is to leverage our committee members' valuable time by pursuing multiple initiatives simultaneously. Upon assembling our committee, our first orders of business have been to establish a one-year calendar and select our initiatives. Currently, we are working on two projects: EHR interoperation and Accountable Care Organization (ACO) survival.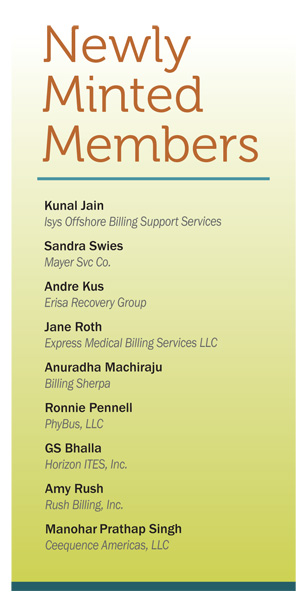 Richard Usry heads up the EHR interoperation workgroup. This workgroup is currently concerned with how decisions regarding EHR systems impact and influence HBMA members and their clients. Richard's team has begun the important task of developing a whitepaper to provide guidance and define best practices for members in working with their clients and the EHR systems that they are evaluating or have selected.

The ACO workgroup was charged with helping HBMA members adapt to the changing landscape of medical billing. One area of shifting sand has been the advent of ACOs. This workgroup has begun developing materials that will help HBMA members understand their roles under an ACO and to assist their clients in making strategic decisions regarding these entities.

There are possibilities of cross-pollination with other committees with respect to upcoming standards and emerging technologies. The Technology Committee was also invited to participate with other HBMA committees to explore possibilities of becoming involved with other associations. Notably, we have been looking at the opportunity to participate with WEDI and CAQH CORE in those areas where our members have particular strengths and interests.
Overall, the latest version of the Technology Committee is off to a strong start. Given the very talented members of this committee, I have no doubt that we will be able to accomplish some great things.
---
Curt Cvikota, CHBME is president of Cvikota Company, Inc. in Eau Claire, Wisconsin. He is also a member of the HBMA board of directors.