By Rita Goldberg
How often do you get a chance to get away and have loads of fun while learning about the latest trends affecting your business? Twice a year, if you're an HBMA member! And one of those times, recently occurred at the elegant Waterfront Marriott in Baltimore, Maryland.

More than 150 HBMA members and vendor affiliates attended the annual Spring Conference. Stimulating, state-of-the-industry topics were presented to keep conference goers abreast of the latest developments pertaining to healthcare billing. But while attendees were made aware of a myriad of issues, ranging from new compliance mandates to growth and efficiency opportunities within the business arena, one of the best parts of attending was the chance to meet and mingle with fellow professionals over wine and tasty appetizers or during the delicious daily luncheons.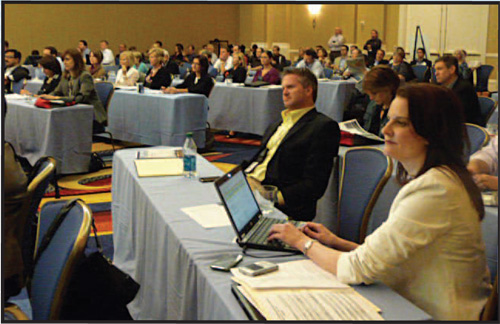 Attendees got to learn about the latest trends in healthcare billing from industry experts.

A special opportunity for newcomers was offered through the First-Time Attendee and New Member Luncheon Session, designed for participants who wanted to get acquainted with the many benefits of membership or just forge friendships. For the rest of the attendees, the Networking Lunch offered a great opportunity to discuss issues and garner valuable information from colleagues.

Among the many informative speakers on the slate was Bill Finerfrock, HBMA's Washington, D.C. consultant, who always has the scoop on regulatory issues facing the healthcare billing industry. Those in attendance got to hear, first hand, about the latest developments associated with healthcare reform that will significantly impact the industry. As an added bonus, Bill was readily available throughout the week to engage in dialogue and offer his highly knowledgeable opinion on all substantive matters of pertinence.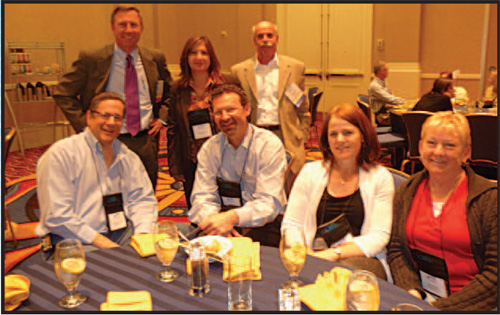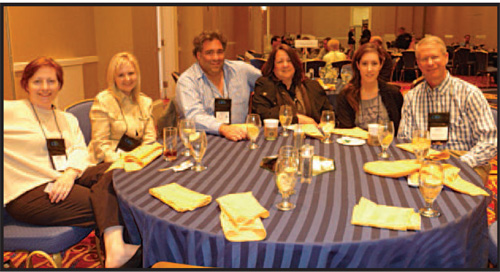 Lunch offered another opportunity for daily networking.
An especially hot topic that was presented at the conference focused on privacy and security compliance. Lesley Berkeyheiser warned the audience about the seriousness of this matter, telling attendees that, "We are too relaxed." She cited the incident where CVS Pharmacy got slapped with a multi-million dollar fine for carelessly discarding data in the dumpster. In this issue of Billing, Lynne Kottman's compliance column gives readers further insight into the seriousness of HITECH breaches.

Dave Jakielo was also on hand as a speaker, and for returning attendees who are "in the know" that means an infusion of comedic levity. His topic, presented with Roxanne Smith-Kovac, was about telecommuting, and offered valuable tips for employers who utilize home-based staff. The concept sounds simple, but if you are the owner of a billing company, you should know that employing a home-based staff does not exonerate you from accountability for matters ranging from privacy compliance to workers compensation.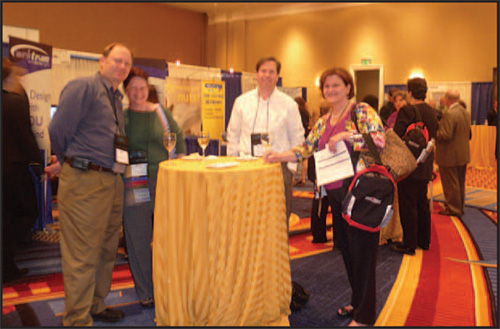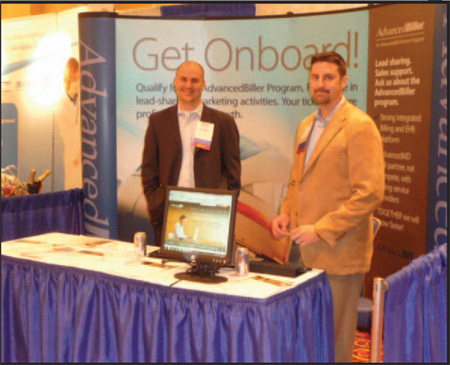 Vendors were able to showcase new products and services at the exhibitor hall.
At the end of each day, water taxis beckoned, ready to whisk attendees away to one of the many outstanding harbor front dining establishments that Baltimore is known for. Upon returning from a delightful night out, participants congregated in the lobby bar area for cocktails, company and lots of late night laughs.

If you are feeling like you missed out, you can take comfort in the knowledge that the Fall Conference is scheduled for September 12–14 at Hilton at the Ballpark in St. Louis, Missouri. The sessions promise to be topical, as always, with just the right balance between pertinent information and a valuable networking opportunity.
---