HBMA NEWS
Your Association at Work
HBMA Establishes New Electronic Medical Record Task Force

---
The rapid expansion of electronic medical records (EMR) technology is on the horizon. The leadership of HBMA is taking a proactive position and has established an Electronic Medical Record Task Force in order to help HBMA members understand the impact of this technology and how it will affect the billing industry.

The EMR Task Force will:
Study the effect that EMR will have between the practice and billing company
Determine how the billing company can participate in the expansion of these technologies
Create educational resources to assist HBMA members to better understand EMR
Develop different business models to assist HBMA members with the integration of EMR into their organizations
Make resources available to rate the various aspects of different EMR providers and to assist with selection of appropriate business partners
Create resources to suggest how the billing company can contract with physicians to provide integrated or interfaced EMR services
Offer suggestions as to how HBMA members can present themselves not as a billing service, but rather as a technology manager
Over the next year it will be critical for HBMA members to understand the challenges and opportunities that exist with the expansion of electronic medical records, especially for the office-based practice. Pressures have and will come from hospital systems, payers, and certain specialties seeking to strengthen their relationships with physician practices by subsidizing the upfront investment in EMR. EMR providers themselves who offer integrated practice management solutions also threaten billing companies' existing relationships with the appeal that physicians can better manage billing internally using the provider's integrated system.

Much information will be coming to you over the next year. HBMA looks forward to assisting you with these challenges and opportunities. Should you have any comments or suggestions please send them directly to Brad Lund, HBMA's executive director, at brad@hbma.org.
---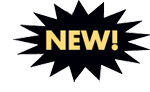 HBMA Member Newsletter
This tool was created for HBMA members to provide an easy way to develop a newsletter for distribution to your clients using up-to-date content provided by the HBMA. You are able to personalize the newsletter by uploading your company logo or create your own articles to include in the newsletter. Get started today by going to the HBMA website! www.hbma.org.

Here are the basic steps to creating a newsletter:
Create a New Newsletter Issue
Create your own articles (optional)
Add Articles to your Newsletter
View/Save PDF

EMR Committee Members: Patrick Lukacs, Chair, Bill Carns, Bob Svendsen,
J. Paul O'Haro
---
Annual Auction and
Fundraising Special Event
Thursday, September 24 – 6:00 pm
Caesars Palace • Palace Ballroom

HBMA has established a strong presence in Washington DC. Now more than ever, it is critical for us to continue our advocacy efforts on behalf of the medical billing industry. We invite you to actively participate in our annual fundraising event. All proceeds go to support this mission. Auction items range from vacation getaways to donated items guaranteed to delight and surprise…
Give Back to Your Association:
Donate an item for the live or silent auction
Make a cash contribution toward this cause
Get in on the fun of bidding at the event
Contact HBMA at (877) 640-4262 for auction contributions.