Contributed by the American Medical Association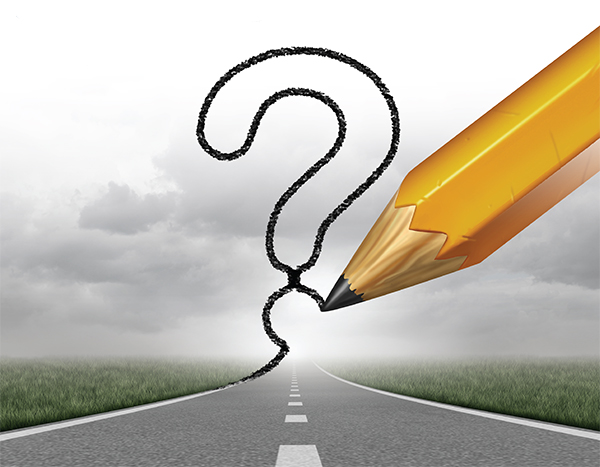 HBMA's celebration of 25 years provides an opportunity to review the industry's progress—or lack thereof—during the era. Specifically, the anniversary gives a chance to reflect on the history, status, and outlook of the electronic attachment standard.
Attachments are supplemental documents providing additional clinical information to health insurers for revenue cycle transactions. Having first been included in the Health Insurance Portability and Accessibility Act (HIPAA) in 1996, the 22-year pursuit of an electronic attachment standard is nearly as old as HBMA. Congress enacted the HIPAA administrative simplification provisions in order to enable providers "to submit the same transaction to any health plan in the United States" when conducting it electronically. The protocol of submitting attachments varies greatly from payer to payer and is frequently reliant on manual, burdensome processes. As a result of these inefficiencies, Congress included attachments among the transactions to be standardized under HIPAA, recognizing the opportunity for systematic efficiency through the development of a single electronic method of sending attachments.
Following the initial passage of HIPAA, the Centers for Medicare and Medicaid Services (CMS) implemented regulations creating and mandating many of the named transactions, such as claims submission and eligibility check, which ushered in significant administrative savings for industry stakeholders. This initial wave of transactions did not include an attachment rule, and this topic remained unaddressed until CMS released a proposed rule to establish a single, uniform method of submitting attachments from providers to health plans in 2005.
The 2005 notice of proposed rulemaking (NPRM) identified standards for attachment formatting and the specific method for health plans to request an attachment and identify the type of information that is needed. The rule provided structure to an attachment system that could have saved the industry millions annually, but it failed to advance to a final rule and, therefore, never established a mandatory industry standard as directed by the HIPAA legislation. The 2010 Patient Protection and Affordable Care Act (PPACA) once again called on CMS to develop a standard transaction for attachments, renewing the legislative pressure on CMS to take action.
In reaction to the implementation delay, the National Committee on Vital and Health Statistics (NCVHS), an advisory committee to the Secretary of Health and Human Services on health information policy, has held three separate hearings on the standard attachment transaction proposal since its inclusion in the PPACA (November 2011, February 2013, and June 2014). Following each of these hearings, NCVHS has issued letters to CMS recommending the establishment of a standard, the most recent of which was issued July 6, 2016. To date, CMS has yet to act on these recommendations, leaving the healthcare industry to proceed without an attachment standard.
Current Attachment Situation
In the absence of a standard electronic attachment, physicians are required to rely upon administratively burdensome submission techniques, such as post office mail, faxes, or payer-developed portals. Portals, while technically electronic methods of submission, are independently created and managed by each health plan, forcing providers to comply with different submission requirements and manage portal passwords for each payer. This process requires providers to exit their workflow and administratively bogs down provider offices.
According to a Mayo Clinic pilot detailed in the most recent NCVHS letter, the current nonstandard attachment processes delay claim adjudication by an average of 25-30 days. Accordingly, physicians are eager for an electronic attachment standard, as it would foster more timely payment for rendered services. The current process of sending supporting documentation by fax or mail is costly and burdensome to both the sender and recipient. Physician practices waste valuable dollars on postage and manual paper processing, while health plans bear the costs and inefficiencies of mailroom handling.
---
Advertisement. Click on image to visit advertiser's website. Story continues below.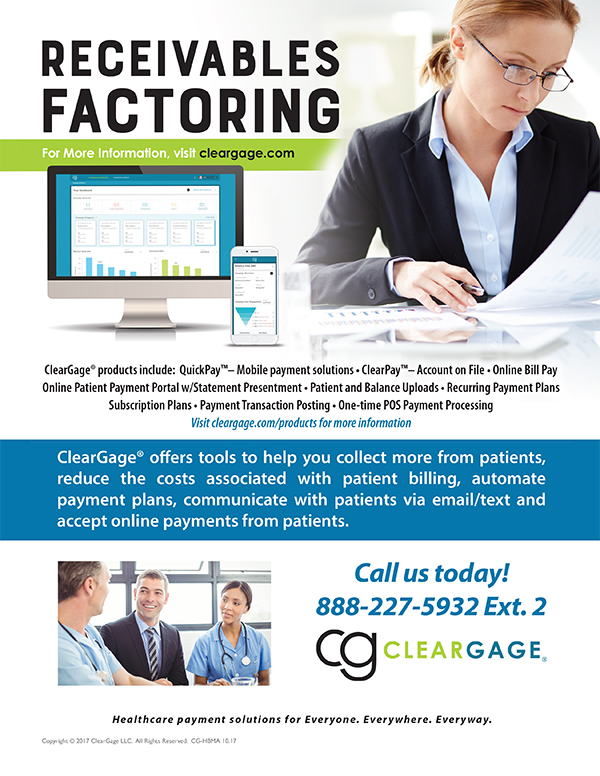 ---
Necessary Standards
Attachments provide the supplementary information health insurers need to adjudicate claims or prior authorization requests, most frequently details about a particular patient's status or care plan. Due to the clinical nature of this information, an attachment standard must utilize the traditional revenue cycle system and, unlike other administrative standards, the clinical system (electronic health records). Specifically, in order to standardize the exchange of clinical information for administrative purposes, an attachment solution must establish formats for the transport of the clinical document (often called the "envelope"), the clinical information itself, and the code terminology used to identify the information being requested.
Proposed Solution
The most recent NCVHS letter includes specific recommendations about the transactions developed by several standards organizations to be considered for inclusion in the attachment solution. As the letter notes, the X12 the organization responsible for establishing administrative transactions has established the 275 transaction as the standard administrative "envelope" format for electronic attachments. Health Level Seven (HL7), the standards designation organization for electronic clinical data, has established the Consolidated Clinical Document Architecture Release 2.1 (C-CDA R2.1) as the standard clinical formatting for electronic attachments, as well as the Clinical Documents for Payers – Set 1 (CDP1), which represents another format for clinical documentation. In order to convey the specific information that a payer needs, the Regenstrief Institute has created a specific "HIPAA tab" listing Logical Observation Identifiers Names and Codes (LOINC) codes recommended for use in a transaction solution. LOINC is a common terminology for identifying laboratory and clinical observations used by electronic health record systems. These standards are the basis of the recommended attachment solution provided by NCVHS.
How Does the Proposed Solution Meet Standardization Objectives?
The NCVHS letter recommends timely action on attachment standardization, which the industry hopes will spur movement by CMS. Several of the specific NCVHS recommendations to CMS about the contents of the attachment standard warrant further analysis to determine their efficacy and industry impact.
Clinical Document Formatting
The NCVHS recommends the C-CDA R2.1 as the clinical formatting standard. Providers routinely use the C-CDA R2.1 today to format patient care information to send to other provider clinical systems, making its use in attachments for administrative transactions an appropriate extension. However, in addition to C-CDA R2.1, NCVHS also recommends that CDP1, which is not currently utilized in provider systems, be adopted as an additional, acceptable standard. The inclusion of multiple ways of formatting clinical information under an attachment standard could obligate providers to use different processes and workflows for creating and exchanging the same clinical data. With provider systems and workflows already utilizing C-CDA R2.1, supporting the additional CDP1 standard for health plans requiring this format would create additional burdensome steps for providers. As a result, the AMA recommends that any standard include only the C-CDA R2.1 method of formatting information.
Document Transport (Enveloping)
The NCVHS recommends that the ASC X12 275 be mandated as the standard enveloping mechanism to transport clinical information from providers to health plans. By establishing this as the standard, CMS would ensure that providers could confidently send clinical information to all payers using the same general process, which would greatly reduce administrative burden on physicians. NCVHS, however, also suggests that CMS "allow for alternative recognized standard envelope and transport options to transmit attachments to accommodate existing and future transport technologies." The inclusion of this language creates the potential for significant administrative burden for providers, who interact with multiple health plans and would need to support numerous enveloping options and track each plan's required format. As a result, the AMA recommends the ASC X12 275 as the only enveloping standard for electronic attachments.
Outlook
To date, HIPAA administrative transactions have saved the healthcare industry millions of dollars and countless hours of administrative time. In order for HIPAA to have its intended impact and to reach its full potential to reduce administrative burdens, however, an attachment standard is vitally important and long overdue. The AMA sees a particularly urgent need for an electronic attachment standard due to its connection to prior authorization automation. The ability to electronically submit supporting clinical documentation using a standard format across health plans is a necessary and indeed critical component of an end-to-end automated prior authorization process for medical services. Reducing the administrative burdens of prior authorization would have the added benefit of reducing patient burden, as time spent waiting for the completion of the authorization processes often delays access to care.
The AMA commends NCVHS and the healthcare industry as a whole for pushing for movement on this issue, and believes that CMS can use the directives of the NCVHS letter, with the aforementioned changes, to craft a meaningful industry solution, thus successfully ending the 22-year journey and giving the industry another reason to celebrate in addition to the HBMA anniversary. For additional information on attachments and other administrative transactions, please visit www.ama-assn.org/practice-management/electronic-transaction-
toolkits-administrative-simplification
---
Resources
1 https://aspe.hhs.gov/report/frequently-asked-questions-about-electronic-transaction-standards-adopted-under-hipaa