Taming the Medical Billing Beast
Obtaining, verifying, and discovering billable insurance coverage for patients.
By Tyler Williams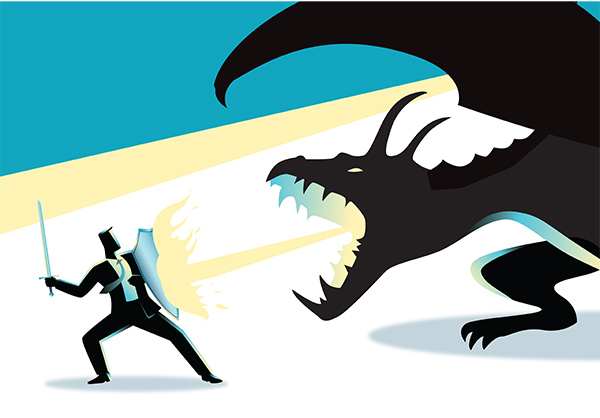 Medical practice billing is a fickle beast regardless of specialty. Highly trained physicians are under constant pressure to see more patients and reduce costs while still providing the highest level of care to every patient.
That alone is a tall order. However, more and more patients are turning up with new insurance cards, high-deductible plans, or no insurance coverage at all. These issues are especially troublesome in the fast-paced environment of emergency medicine where traditional methods of insurance verification and discovery are an immense roadblock.
Since correct insurance coverage is the starting block for efficient medical billing, practice staff and their outsourced partners must have an automated way to obtain, verify, and discover billable insurance coverage for their patients. Relying on human intervention or payer telephone tag no longer works. Fortunately, modern technology is available to automate the process through up-front integration with practice management systems.
Proven strategies are recommended to help reduce the delays associated with missing, nonexistent, or incorrect insurance information—delays that healthcare can no longer afford. This article defines how these new technologies and proactive workflows are used to ensure medical billing professionals quickly obtain, verify, and discover billable insurance coverage for their patients.
Typical Insurance Discovery Systems: Where We've Been
Traditional insurance discovery processes involve a combination of phone calls, documenting, printing, scanning, and entering the same information multiple times through the intake, billing, and collection cycle. This is a largely inefficient process with only one apparent reason for its continuation: It is the way things have always been done. However, some traditions are meant to be broken. Manual, retrospective insurance discovery is an outdated practice that significantly hinders medical billing efficiency.
Our typical client spends at least 10-20 minutes per encounter chasing down billable coverage for cases that lack insurance information. Narberth Ambulance, an EMS provider located near Philadelphia, reported that the biggest barrier to billing efficiency was obtaining correct demographic and insurance information.
As an ambulance service, Narberth experienced lengthy delays in receiving up-to-date information from local hospitals, even where access to the hospitals' EHRs was established. Other medical specialties and billing companies express similar challenges with obtaining insurance information when patients are seen in hospital settings. In fact, Narberth's team typically needed five to 10 business days to process claims—with manual insurance discovery a big part of the process.
By integrating front-end insurance discovery technology within its billing system, Narberth effectively reduced the time to process claims by 66 percent. Staff now performs only one-third of the paperwork, calls, and claims-related tasks previously required. The message is clear: Insurance discovery is one medical billing process ripe for the application of RPA.
The Perpetual Pursuit of Billing Efficiency:
Role of Technology in Insurance Discovery
The insurance discovery process is a repeatable task in the billing cycle, which can be automated and brought forward into medical billing workflows. Insurance discovery software works by interrogating multiple data sources seeking coverage for self-pay patients—those that present with no coverage or incorrect insurance information.
Specifically, these systems use a health organization's collected demographic information in conjunction with real-time access to multiple trading partners and clearinghouses to find active coverage for cases. When integrated with a practice's billing system, insurance discovery is performed simultaneously as part of the up-front intake or billing process, presenting the biller with a unified software platform versus multiple systems, screens, and paperwork to navigate.
Full integration of insurance discovery and moving the process up front into the billing workflow results in six specific benefits:
Fewer payer denials
Less returned mail
30 percent boost in biller efficiency
Increased revenue for billing offices
Billing staff focused on other core functions
More intuitive billing
Efficiency gains are multiplied in more complex situations such as ineligible payer responses or charity application processes—the components of which can be automated.
---
Advertisement. Click on image to visit advertiser's website. Story continues below.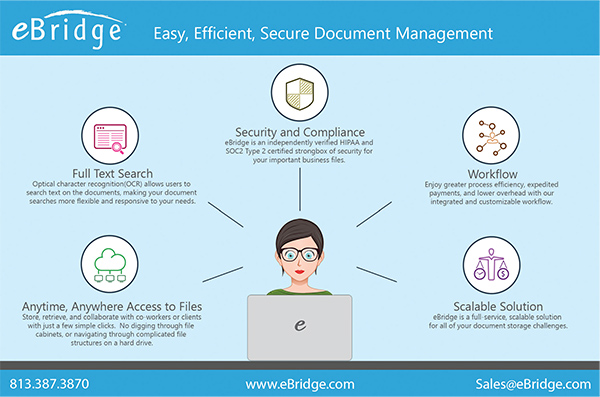 ---
Use Insurance Discovery Automation to Its Full Potential:
Eight-Point Checklist
In our experience, automated insurance discovery identifies active coverage for more than 10 percent of self-pay accounts. One practice identified more than $800,000 in coverage for patients who originally presented as self-pay while another is saving more than 500 hours annually in follow-up time to obtain patient insurance information from hospitals. The secret to success is to use and integrate insurance discovery technology and workflow to its fullest potential.
For medical groups or billing companies looking to automate and integrate the insurance discovery process, the following eight-point checklist provides a best-practice starting point for system evaluations.
Rank coverages found during the search.
Differentiate between types of managed care and advantage plans.
List all relevant plan types (HMP, PPO, etc.).
Know how many payers are being queried on average.
Examine nationally with active geographical search.
Interrogate the most relevant payers with dynamic algorigthms by case.
Build exclusions to eliminate false coverages.
Create rules based on facility, patient, state and payer.
Conclusion
Relying on human intervention to obtain, verify, and discover billable insurance creates practice inefficiencies and raises operational costs. Maximum billing efficiency is achieved when it is supported by repeatable process automation, proper system integrations, and proactive management of the insurance discovery process. By taking the steps mentioned above, physician practices and billing companies may realize hundreds of hours in saved time, which can be dispersed to increase productivity throughout the organization.
Insurance discovery automation is a significant change that can be hard to justify, especially when old processes have been in place for many years. However, the benefits of this change are undeniable, and the potential savings and revenue growth are tremendous.
---

Tyler Williams is the president of Payor Logic Inc., a technology company whose goal is to increase healthcare provider revenue by delivering actionable data and workflow for maximum reimbursement and patient balance resolution.