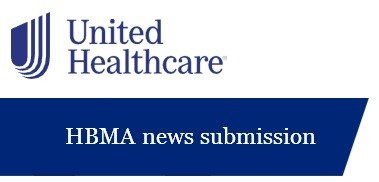 Updated prior authorization requirement for genetic and molecular codes
Newly issued AMA codes have been added to genetic and molecular prior authorization/advance notification program requirements
Effective Jan. 1 2024, we'll require prior authorization or advance notification for newly issued genetic and molecular procedure codes. As new procedure codes are issued, it is standard practice for these codes to be added to existing prior authorization and advanced notification requirements.
Affected plans
This affects select UnitedHealthcare commercial plans and all UnitedHealthcare Individual Exchange plans, also referred to as UnitedHealthcare Individual & Family ACA Marketplace plans, as follows:
UnitedHealthcare of the Mid-Atlantic, Inc.

UnitedHealthcare Plan of the River Valley, Inc.

UnitedHealthcare Insurance Company of the River Valley

Oxford Health Insurance, Inc.

All Savers Insurance Company

All Savers Life Insurance Company of California

UnitedHealthcare Individual Exchange plans

Neighborhood Health Partnership, Inc.
What's Changing
In addition to the current in-scope procedure codes, we're adding the following codes to the existing prior authorization/advance notification requirements:
0403U

0405U

0409U

0410U

0411U

0413U

0417U

0419U
How to submit a request
You can submit a prior authorization request through the UnitedHealthcare Provider Portal:
Go to

UHCprovider.com

and select Sign In at the top-right corner

Sign in to the portal using your One Healthcare ID and password

In the menu, select Prior Authorizations

In the Prior Authorization and Notification tool, scroll down to "Create a new notification or prior authorization request" and click Create New Submissions

Enter the required information and submit
You may continue to use the UnitedHealthcare Provider Portal to upload supporting documentation (solicited and unsolicited) for all claims. For more details, check out the Claims, Billing and Payments page.
Resources
For additional program information and live training, please visit our Genetic and Molecular Testing Prior Authorization/Advance Notification Program Website.
Questions?
Chat with a live advocate 7 a.m.–7 p.m. CT from the UnitedHealthcare Provider Portal. You can also contact UnitedHealthcare Provider Services at 877-842-3210, TTY/RTT 711, 7 a.m.–5 p.m. CT, Monday–Friday.