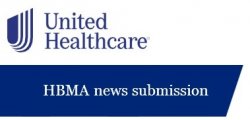 Update your email notifications in one spot
From Document Library and TrackIt email settings to Provider News Notifications.
Managing your email settings just got easier. Paperless Delivery Options (PDO) has moved and is no longer a stand-alone tool. You can now go to one location in the UnitedHealthcare Provider Portal to change your Document Library and TrackIt email settings and Provider News Notifications.
Access Communication Preferences
PDO, now called Document Delivery Settings, is part of Communication Preferences in Profile & Settings. Here's how to get there:
Sign in to the portal with your One Healthcare ID and password

On the top right, click your profile name

Then, under Profile & Settings, click Communication Preferences and select
Document Delivery Settings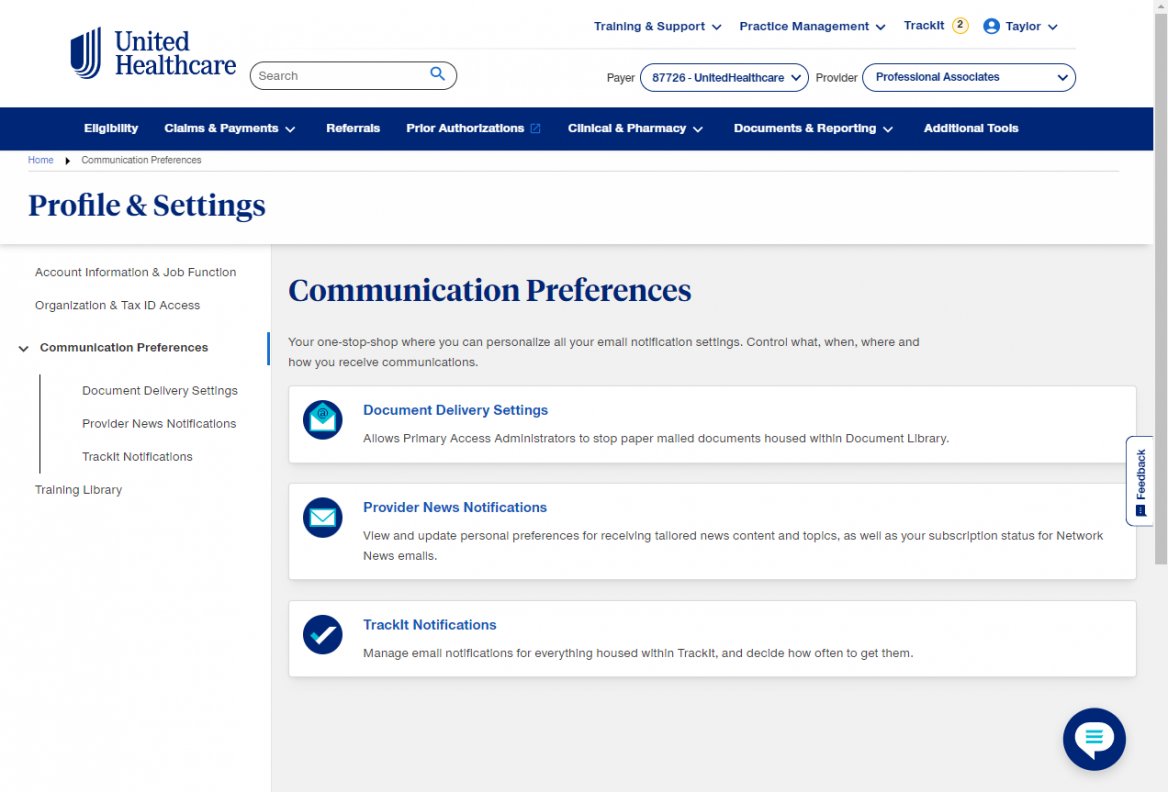 Please note: Every authorized user in your organization can see who has been set up to receive digital notifications. Your organization's Primary Access Administrator is the only person who can make changes, including who receives the notifications.
Communications that UnitedHealthcare has moved to electronic-only delivery cannot be changed back to paper.
Not sure who your Primary Access Administrator is for your organization? You don't have to go far. When you access Document Delivery Settings, you'll see the following pop-up that shows your Primary Access Administrator.
If your organization doesn't have a Primary Access Administrator, a different pop-up will appear. It will give a phone number for you to call for more information.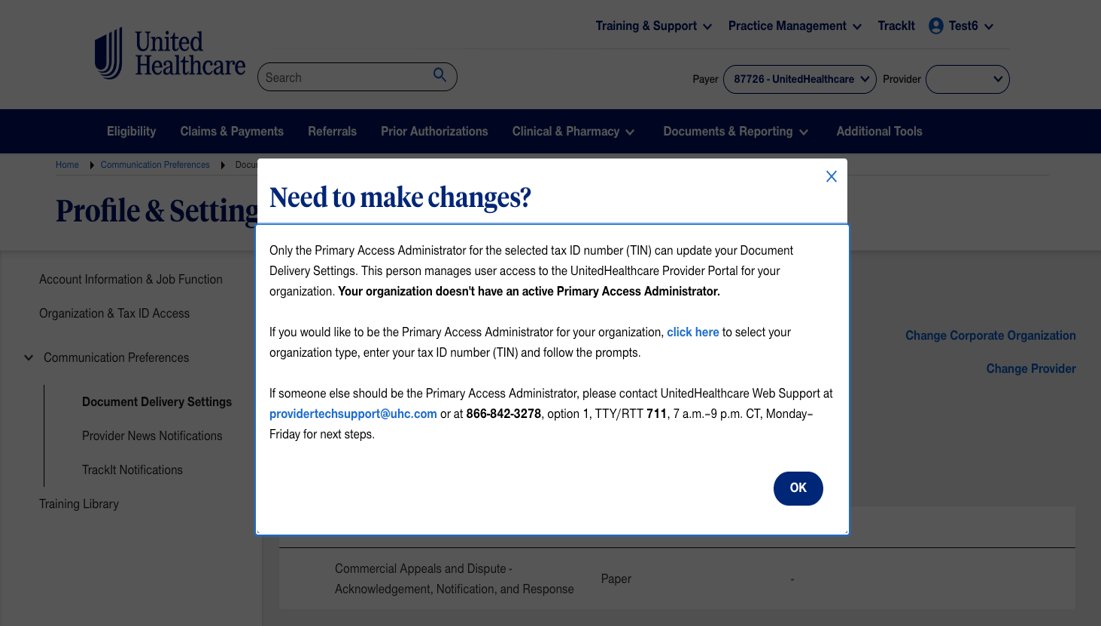 For more details and instructions on Document Delivery Settings, see the Profile & Settings Interactive Guide.
Future additions to Communication Preferences
Later in 2023, you'll also see a section called Training Library with recommended training courses. Watch for more details.

Questions? We're here to help
For help using the UnitedHealthcare Provider Portal, please contact UnitedHealthcare Web Support at providertechsupport@uhc.com or 866-842-3278, option 1, TTY/RTT 711, 7 a.m.–9 p.m. CT, Monday–Friday.
New! Update email preferences for Document Library, TrackIt and Provider News Notifications in Profile & Settings in the portal.