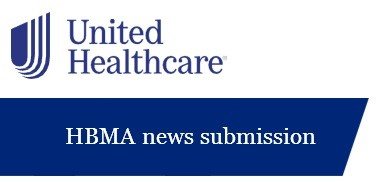 More claim letters going digital on July 7
Change applies to UnitedHealthcare Medicare Advantage plans



Starting July 7, 2023, UnitedHealthcare will no longer mail claim letters to most* medical network health care professionals and facilities for UnitedHealthcare® Medicare Advantage plans. While many claim letters have already moved to digital, these can be found in the Document Library Claim Letters folder. You'll be able to view them 24/7 through the UnitedHealthcare Provider Portal or an Application Programming Interface (API).
If you use an outside vendor, such as a revenue cycle management company or lock box service, please ensure they're aware of the following changes and digital workflow options.
How to view your claim letters
Document Library

in the

UnitedHealthcare Provider Portal

:

From any page on

UHCprovider.com

> Sign In

Sign in to the portal with your One Healthcare ID and password

In the menu, select Documents & Reporting > Document Library. Then, select the Claim Letters folder.

In preparation, please familiarize yourself with the Claim Letters folder, which contains many document types, including claim responses and requests for additional information. Note: Provider remittance details can be found in the Payment Documents folder.

Notifications:

When new letters are available in Document Library, an email notification will be sent to the address on file, which is typically the Primary Access Administrator. Only the Primary Access Administrator can change who receives these notifications.

Need to notify multiple staff members?

Document Library notifications are limited to 1 email address per letter type. If multiple staff members require notification, the Primary Access Administrator can consider using a group email address.

There's no need to wait for a notification.

Although we let you know when a new letter is available, make it a part of your regular process to check Document Library for new letters and actions needed.

You can also check out the

Profile & Settings Interactive Guide

for information on updating your email notification preferences.
Application Programming Interface (API)

: API is a fully electronic digital solution that allows you to automate administrative transactions. This is a great alternative to Document Library for organizations with medium-to-high claim volume that have the technical resources to program API or the ability to outsource implementation.
To get started and schedule a meeting with an API consultant, select the button below.
What's ahead in paperless
Letters we mail you aren't the only communications going digital in 2023. We will begin to transition contracted health care professionals and facilities to electronic submission for most claims and claim attachments. Due to increased promotion, you'll also see more digital member health plan ID cards.
All required paperless transitions will be announced in Network News at least 90 days prior to the change. Review the most up-to-date information, exclusions and schedule at UHCprovider.com/digital.

Questions?
Please contact UnitedHealthcare Provider Services at 877-842-3210, TTY/RTT 711, 7 a.m.–5 p.m. CT, Monday–Friday.
*Currently excludes: All Savers, behavioral health, AARP® Medicare Complete Plans, Medicare Supplement products, Erickson Advantage Plans, Rocky Mountain Health Plan, Sierra Health & Life and UHC West.