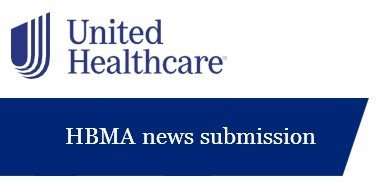 Prior authorization reduction equals nearly 20 percent of overall volume
To help reduce the administrative burden on health care professionals and their staff, starting Sept. 1, 2023, we'll begin a two-phased approach to eliminate the prior authorization requirement for many procedure codes. Together, these code removals account for nearly 20% of UnitedHealthcare's overall prior authorization volume.
Timing
We'll eliminate the codes in 2023 as follows:
On both Sept. 1 and Nov. 1:

UnitedHealthcare® Medicare Advantage, UnitedHealthcare commercial, UnitedHealthcare Oxford and UnitedHealthcare Individual Exchange plans*

Nov. 1 only:

UnitedHealthcare Community

Plan
Code removal lists
While we'll remove some codes across select benefit plans, there will be differences. Please consult the list that aligns to each specific benefit plan:
Please note that the lists for commercial, Oxford, Individual Exchange and Medicare Advantage plans contain the codes that we're removing on both Sept. 1 and Nov. 1. The Community Plan list contains only the codes we're removing on Nov. 1. Please make sure you're looking at the appropriate section if viewing the lists prior to Nov. 1.
Why we're making the change
This is part of our comprehensive effort to simplify the health care experience for our members and network health care professionals. While prior authorization remains an important tool to address clinical quality and safety, as well as fraud, waste and abuse, we also know that fewer prior authorizations can help streamline care delivery.
Coming in 2024
In 2024, we'll implement a national Gold Card program for provider groups that meet eligibility requirements. Qualifying provider groups will follow a simple administrative notification process for most procedure codes, rather than the prior authorization process. We'll provide more information about our Gold Card program later this year.
Resources
For our full list of codes requiring prior authorization, please check our Advance Notification and Clinical Submission Requirements.
Questions?
Chat with a live advocate 7 a.m.–7 p.m. CT from the UnitedHealthcare Provider Portal Contact Us page. You can also contact UnitedHealthcare Provider Services at 877-842-3210, TTY/RTT 711, 7 a.m.–5 p.m. CT, Monday–Friday.
* Also referred to as UnitedHealthcare Individual & Family ACA Marketplace plans.