| | |
| --- | --- |
| Public News | |
ICD-10 CM and Structural Changes
10/31/2013
An article by Valerie Fernandez, MBA, CPC, CPC-H, AHIMA ICD-10 Trainer, taken from the September/October issue of HBMA Billing.
ICD-10 CM offers more detailed coding opportunities than ICD-9, increasing the available codes from roughly 14,000 to approximately 72,000. Updates and advances in medicine and medical technology are more appropriately documented in ICD-10 CM due to the increase in specificity. The ICD-10 CM codes have a range of up to seven alphanumeric characters, and each code begins with a letter (except the letter "U," which has been reserved for diseases of uncertain etiology and for bacterial agents that are resistant to antibiotics).

New Coding Requirements
There are 21 chapters in ICD-10 CM, with a number of organizational changes that account for the newly-expanded categories. For example, gout of the right ankle and foot (code M10.071) now appears in the musculoskeletal chapter rather than in the endocrine chapter as it did with ICD-9. Note that laterality is an important component of ICD-10 CM coding: in order for many conditions to be coded using ICD-10 CM, the provider must document right, left, or bilateral laterality. Different ICD-10 CM codes have different laterality options, as appropriate.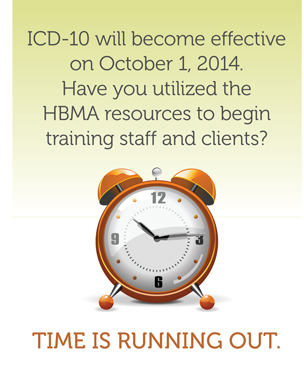 In addition to the introduction of laterality, the concept of placeholder digits in codes has also been introduced. For example, there are many codes that require detail about episode of care – such as whether the code is identifying an initial encounter, a subsequent encounter, or an encounter for sequela – and this information is indicated in the seventh digit. If any code requires detail about episode of care but the base code is less than six digits, the placeholder "X" is used to pad the code. For example, the code for "Adverse effect of anti-allergic and antiemetic drugs, initial encounter" is T450X5A. Some codes require multiple placeholders, such as the code for "A fall while being carried by other persons, initial encounter," which is W04XXXA.

Trimesters are referenced as part of the codes selected from Chapter 16, "Pregnancy, Childbirth and the Puerperium," O00-O9A. To illustrate this, the code for "Supervision of a young primagravida, second trimester" is O09.612. The gestational weeks are also documented using a Z code: for example, Z3A.19 for this young primagravida at 19 weeks gestation.

Combination codes offer details about a condition that is due to an underlying condition, such as "Diabetes with foot ulcer," E08.52
Coding ICD-10 CM When Coming from an ICD-9 Background
When selecting an ICD-10 CM code, a coder should first access the alphabetic index at the front of the code book and then refer to the tabular list to ensure that all notes that appear related to a particular code set or subchapter are considered before assigning a final code. When coming from a background in ICD-9 coding, it is important to remember that the General Equivalency Mappings (GEMs) files can be used to convert multiple databases from ICD-9 to ICD-10 CM, but should not be used as a crosswalk. As there is not a one-to-one correspondence between ICD-9 and ICD-10 CM, the best use for GEMs files is to extract, analyze, and refine.

Unspecified codes do exist in ICD-10 CM; however, with the opportunity to provide more specifics related to a patient's condition and the care provided, it is suggested that the unspecified codes be used in limited situations to ensure that carriers have adequate information to process the claims.

The general notes offer important assistance in code assignment. Two categories of notes follow, "Includes Notes" and "Excludes Notes":
Includes Notes appear under certain diagnosis codes. They could be synonyms or may include various conditions that are included with the diagnosis code under review.
For example: H30.0 Focal Chorioretinal inflammation
Focal chorioretinitis
Focal choroiditis
Focal retinitis

Focal retinochoroiditis




Excludes Notes is in one of two forms. "Excludes 1" implies that two conditions cannot be reported together. "Excludes 2" implies that, although excluded from a specific diagnosis code, a patient may have both of the coded conditions at the same time.
An Excludes 1 example: G44 Other headache syndromes
Excludes 1 headache NOS ( R51)
An Excludes 2 example: G44.1 Vascular headache, not elsewhere classified
Excludes 2 cluster headache (G44.0)
Complicated headache syndromes ( G44.5-)
Drug induced headache ( G44.4-)
Migraine ( G43.-)
Other specified headache syndromes ( G44.8-)
Post-traumatic headache (G44.3-)
Tension type headache (G44.2-)
ICD-10 CM utilizes a "code first" concept that requires the underlying condition to be reported first, followed by the manifestation. A manifestation code can be identified by "in diseases classified elsewhere" as part of the code title. These codes should not be listed as the principal diagnosis.

A comprehensive knowledge of coding guidelines as well as a thorough search of the tabular list will enable a coder to provide accurate reporting of a patient's condition based on documentation in the medical record
---
Valerie received her MBA from Drexel University and has worked in healthcare for over 20 years. Coding and compliance have been a primary focus of the various positions she has held over the course of her career. She is an AHIMA certified trainer for ICD-10 CM and ICD-10 PCS and participates in their Ambassador program for ICD-10. Currently, Valerie is the ICD-10 Quality Assurance Manager at the Hospital for Special Surgery in New York.

Related Searches: ICD-10, Coding Requirements, ICD-10 CM, coding guidelines, HBMA, Healthcare Billing and Management Association, coding and compliance