| | |
| --- | --- |
| Public News | |
How to Ensure a Vibrant Future in the Medical Billing Industry
01/12/2017
This article is from the Jan/Feb issue of HBMA Billing. Read more here

How to Ensure a Vibrant Future in the Medical Billing Industry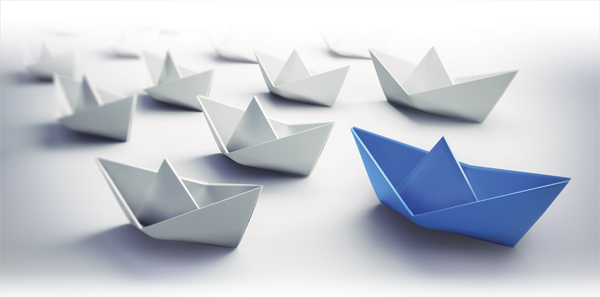 Keep Revenue Afloat in These Trying Times
---
As Charles Dickens wrote in A Tale of Two Cities, "It was the best of times, it was the worst of times." Despite not being in the medical billing industry, his quote rings true in our industry today.

I know of billing companies that are growing by 20-plus percent per year, and I also know of billing companies that, after decades of delivering quality services, have shrunk to the point where their company can't even be considered an asset. An example is a $2 million company that became a $200,000 company in less than one year.

One pattern that remains consistent is that if you have had two consecutive years where your total revenue has declined, it a pretty good bet that your revenue will continue to decline in the future.

What is happening nationwide that is allowing companies to either rapidly grow or experience a downward revenue spiral? The primary issue is that opening or maintaining an independent practice seems to be going by the wayside. Many established medical professionals are burned out trying to deal with the challenges of running their own profitable practice and are trading independence for a steady paycheck.

Additionally, many of the people coming out of school are open to accepting a position as an employee of an established practice or healthcare system because they are willing to trade independence for a predictable lifestyle. It's more attractive to work 9-to-5 and let someone else worry about the administrative hassles of running a practice.

This affects billing companies because clients and prospects are now bigger entities and the point person may no longer be just the physician, but could be a hospital administrator or practice manager. And when you are dealing with someone other than the physician, their needs and expectations can be different from what we have previously experienced.

Larger groups usually have a legacy EMR and practice management software that they have been utilizing for a period of time and are unwilling to switch. So if you'd like to have them as a client, you will need to utilize their system regardless of the software you have been using for your current client base.

The Affordable Care Act allows more patients to purchase healthcare coverage, but due to the large deductible and copays, it's not enough to just be proficient at submitting clean claims to third-party payors for these patients. We also need to have the tools to help them maximize their self-pay collection.

This is accomplished by offering additional services such as:
Verifying eligibility before the appointment to ensure the patient has coverage.

Obtaining copay and deductible information so the correct amount can be collected at the time of the appointment.

Presenting patient statements electronically.

Using a patient portal that allows the patient to view and pay their bills online.

Using credit-card-on-file services that will ensure collecting the patient's balance after the claim has been adjudicated.
If the aforementioned offerings are not available to your clients, you will see a reduction in total cash collections, an increase in statement costs, and a rise in bad debt.

Another area that has dramatically changed is the need for information to successfully run a practice. It is no longer sufficient to provide your client with data or reports that just indicate what last month's charges, payments, and adjustments were; they need to see future trends. What is the six-month average for these categories, and what did the same month last year look like?

Tracking payor mix changes is imperative in today's marketplace. One example that a company just relayed to me was this: One of their clients was extremely upset that their cash was down but their patient visits were consistent over the preceding months. The company reviewed the CPT codes that were being reported to see if there was any difference (e.g., whether the practice started billing for a lower level of service or stopped performing certain procedures, etc.).
When that came up negative, they examined payor mix and found that one of the town's largest employers switched healthcare plans, and instead of getting paid 135 percent of Medicare, which was the contracted amount with Payor A, they were now only getting 105 percent, which was the correct contracted amount with Payor B.

If the company had been utilizing any of the various analytics software programs that are available in today's marketplace, they would have been automatically alerted of this shift and could have proactively reported the payor mix change to their client and warned them of the reduction they should expect in their monthly collections.

How medical billing companies price their service offerings seems to vary based on region of the country. I'm not just referring to the amount of the percentage charged relating to collections, but some companies charge one fee for all services, versus some who have an à la carte model, pricing separately for services. Including everything for one price is usually an indication the company's margins will continue to decline every year as reimbursement is stagnant or declining.

If you currently charge only one fee for all services, here are some options to increase your revenue should you decide to adopt the à la carte model:
Enrolling providers with third-party payors. You can charge by the hour or for each application.

Patient Statements. This cost will continue to rise because of ever-increasing deductibles and copay amounts.

Analytical reports that turn your clients' data into information.

Refund processing.

Coding/documentation reviews, reports, and follow-up training.

Meaningful use, PQRS, MIPS, and MACRA services.
I know it's almost impossible to change a pricing model with a long-term client once it's in place, but consider some of the above options for any new contracts you may enter into.

Given the volatile marketplace, you may be wondering what you need to do to ensure your business continues to grow. There isn't any secret sauce it all boils down to; you just need to become excellent in sales and marketing. If you have a fear or aversion to selling and marketing, you will eventually find yourself shrinking.

The good news is sales and marketing are learnable skills, but before you can dedicate time to growing your business, you need to ensure you have enough bench strength so that your operation can run seamlessly without your constant guidance. If your team members are not properly trained and empowered, and they need to come to you for every decision, then you will never have time to dedicate to sales and marketing skills because you'll be stuck in the routine, day-to-day operational issues.

Once you have a second-in-command, then your most important role in the company is to be the rainmaker (i.e., someone who brings in new clients). But first you need to develop a plan that will allow you to focus your efforts. One of my mentors told me, "You can't chase all the rabbits in the field," because if you try to catch them all you won't catch any.

Your marketing plan should include:
Based on your bench strength – how much will you be able to grow?
What specialties do you want to service? Note: The answer should not be all of them.
What geographical areas are you going to target?
Define the minimum client size based on revenue.
What is your current market share?
What is your potential market share in your defined geographical region?
What dollar amount are you willing to spend on sales and marketing?
Keep in mind that the above questions should be revisited and answered every quarter.
A key component that will lead to sales success is being a dedicated networker. You do have a choice: You can either network or not work – it's up to you. This is why you need a strong second-in-command – so that you can be out networking. Your responsibility as an owner is to be constantly working on your company, not in your company.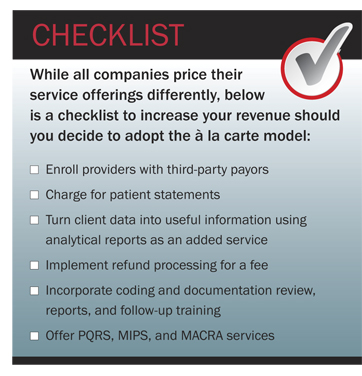 Where you network, meaning what conferences and meetings you should attend, ought be easy for you to determine based on your answers to the marketing questions listed above. For example: If you want to market in the tristate area, you'll need to attend meetings in each of those states. If you are limiting yourself to billing for a certain specialty, then become involved with relevant association meetings.

And by involved I don't mean just attending meetings: You should volunteer for committees, share your talents, and become visible to your potential clients.

I mentioned earlier that sales and marketing skills can be learned, and a few of the paths to obtaining the necessary skills and becoming successful are:
Read, read, and then read some more. If you go to Amazon and search "sales and marketing" in the book section, tens of thousands of results will pop up. I'm sure you can find a resource that will help you enhance your skills.

In YouTube, enter "sales and marketing" in the search bar and hundreds of thousands of options appear.

Listen to the experts. If you go to the iTunes store and type in "podcast sales training," dozens of options will appear.

There are various schools that offer sales training, from expensive private institutions to affordable community colleges.
The decision to become successful at sales and marketing is a choice, and that choice is yours. You can decide to obtain the skills that will allow you to grow your business or you can decide not to and allow your business to fade away. While you can't control what happens around you, you definitely can control how you react to what happens.
---

Dave Jakielo is a medical billing consultant, international speaker, executive coach, author, and president of Seminars & Consulting. Dave is past-president of HBMA and the National Speakers Association Pittsburgh Chapter. Sign up for his free weekly Success Tips at www.Davespeaks.com or text "Davespeaks" to 22828. Dave can be reached via email Dave@Davespeaks.com or phone 412-921-0976.