| | |
| --- | --- |
| Public News | |
Can't We Just Hover and Let Boston Come to Us?
04/11/2013
If We Resist Change In Our Business Models, We Will Crash
An article by Phil Ellis, taken from the March/April issue of HBMA
Billing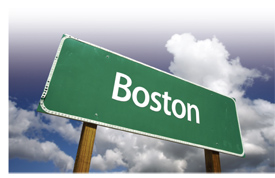 I was waiting to board a flight once, and after an announcement was made that our departure would be delayed due to fog in Boston, I heard a young girl say to her mom, "Since the earth rotates, can't we just take off and hover and let Boston come to us?" Her embarrassed mother looked at me as if the kid had just blurted out a four-letter bomb, so I said, "Lady, I think that makes perfectly good sense."
Unfortunately, many seem to accept the fact that things will just come to us. Have you heard anybody say in the past month, week, or even today, "I remember when hospitals were buying practices in the '90s and it didn't work. It won't work now… they'll be back?" Perhaps a few didn't work out, but the trend toward integration is overwhelming, and between ACOs, bundled billing, and other changes in the delivery model of healthcare, it's here to stay. We cannot just hover and wait for those practices to come to us.

When I started with CIPROMS 22 years ago, our "medical billing" services were designed for independent physician practices. Our services were clear cut: pick up superbills, enter them into our practice management (PM) software, send in the paper claim, appeal the denial, post the payment, collect co-insurance from the patient, and present monthly results to the client.

Now it is very different. We don't have relationships with just the traditional "target client." Now we go far beyond relationships with "clients." We spend as much time marketing to healthcare associations, hospital C-Suites, software firms, CPAs, universities, and others as we do the traditional "independent physician practice." Remember those? As Bob Dylan so eloquently sang in 1964, "the times they are a changing," and our offered services must change with them.
Not only do we have to market to a wide mix of potential clients now, but the services we provide have also profoundly changed. Today we download interfaced files to import client charge patient demos into our PM. And for many of our clients who moved on to EHR, we don't need to import charges. They are already in the client's EHR software, so we log into their system to manage the receivables. And speaking of software, remember when those firms were behind-the-scenes vendors selling software to billers? Well, now they have moved to the forefront, telling practices and hospitals they don't need billing services any longer, because the EHR will take care of those functions.

Our services have expanded far beyond "medical billing." In the current environment, saying that we do "medical billing" would be similar to Google saying they do online searches. We offer so much more than that and we can only do so through those expanded forms of client relationships. You were right, Mr. Dylan: the times they did a' change – but change brings opportunity.

Oh no, here he goes again with one of his "if weren't for my sister, I'd be an only child" moments. Yes, I admit it; I do tend to see things a little differently. Why accept 20/20 as perfect vision? These kinds of things bother me, so I tend to look outside the warehouse – far outside the box – to find answers to these questions. For those still reading, my point here is that there is still a great need for our industry, but with different functions.

Go back to the product life cycle we learned about in school. Remember how products and services go from introduction to growth, then to maturity, to decline, and to withdrawal. Well, we got lucky, because not long ago, as the business of medical billing passed through "maturity" and was headed straight for "decline," somebody mercifully stepped in and changed its name to "Revenue Cycle Management" (RCM). That was a game changer, and it not only changed the services we offer, but radically transformed the services our clients expect! Our industry was given a second life and that was the best thing that could have happened to us. The evolution from medical billing to RCM increased our value to our clients and, better yet, it gave us the opportunity to differentiate our firms like never before. Let's face it; if all we do is medical billing, there isn't a lot of room for separation. But once we shift to RCM, we can each carve out our own model with plenty of differentiation between those who not only recognize that emerging title, but fulfill it for their clients.

So how do we retain clients and, even better, expand our businesses? Well let's try doing what our 2013 Spring Conference Keynote Speaker Bob Woodward did: follow the money. That is exactly what we must do in the RCM business. Where is the money going? Where will this journey take us if we follow it?

You guessed it – the hospitals and the rapidly evolving expansion of the role of software. Face it, hospitals are buying practices and software solutions are invading our space. Go ahead, resist them, or as they say in sports, "go it alone." Eastern Europe tried that, and so did the Augusta National. How did that work out for them? Ok, you want business examples: remember McDonnell Douglas, Howard Johnson, Ames, Braniff Airlines, Eastern Airlines, Ozark Airlines, and Westinghouse? The point is, they all resisted change and thought they would go Frank Sinatra on us and "do it my way." They would have been better off listening to Dylan. Some survive after they see the proverbial light, but when it is perceived as having been forced on them, their repentance is viewed with skepticism. Leaders in any industry anticipate and set the trends of tomorrow. They are respected for that and they tend to have loyal customers. Followers are seen as resigned to the trend, but still resist and waste precious time catching up while looking like an imitator.

Yet, I still hear people say that the hospitals and software vendors are our opponents – that we cannot be business partners. Really? Have they surveyed the number of remaining independent practices in their area lately? And even where there are still some left, which there are, the services we offer will not be limited to just "medical billing." Dave Jakielo has told us for many years to become better listeners. Let's try to move away from saying that those clients who want more information, more data, and more services are "high maintenance" clients and thank them for helping us to see what we need to be delivering. Let's quit defining employees who bring a lot of crazy ideas to us as "troublemakers" and encourage them to bring us more. Even if we have to sift through ten whacked-out ideas to get to one that is really good, it is worth it. If we keep ignoring them, they will share them with somebody else, and that might just be your competitor who is looking for some new ideas.

As Wayne Burkan wrote in "Wide Angle Vision," "those who will take you to the promised land include disgruntled customers, off-the-scope competitors, rogue employees, and fringe suppliers." Listen to them; they might just tell you where our future is going to be.
---

Phil Ellis is the senior vice president and CFO for CIPROMS, Inc. where he has been employed since 1991. Phil is a member of the Education Committee and an HBMA (www.hbma.org) board member; he has been a featured speaker at HBMA national conferences and is on the faculty team for HBMA teaching financial management. He was a contributing author to the book "Collected Wisdom: Best Practices for Third Party Healthcare Billing Companies (HBMA 2003). Phil serves on the board of directors of the HFMA Indiana Pressler Memorial Chapter where he also chairs the Professional Development Committee. He co-chairs the Business Partners Committee of the Indiana IMGMA. Phil earned his MBA from Indiana Wesleyan University and has a BS degree (Magna Cum Laude) in Business Administration. Phil earned a certification through Rutgers University as a Certified Electronic Health Record Specialist and is a Certified Healthcare Financial Professional through the Healthcare Financial Managers Association.

Related Searches: HBMA, Healthcare Billing and Management Association, medical billing, medical billers, EHR, PM, Practice Management, Revenue Cycle Management, RCM