| | |
| --- | --- |
| Public News | |
Build Stronger Relationships with Providers
11/17/2014
Read more from the latest issue of Billing.
Eight Strategies for Success
By Karin Anzalone and Laura Bridge
Getting paid in today's complex healthcare climate is no easy feat. Providers face a host of challenges, from declining reimbursement and sluggish cash flow to increasing patient financial responsibility and continuously changing compliance requirements. It's no surprise that many providers feel stressed and overwhelmed when it comes to healthcare billing, particularly since finding qualified staff is extremely difficult in many markets and specialties.

While updating archaic, paper-based billing processes can alleviate some of these challenges, it can be both costly and time consuming to re-engineer an established workflow, implement new systems, and monitor their success. For a growing number of physician practices and providers, outsourcing billing tasks to a third party is the quickest, most cost-effective way to overcome these hurdles and upgrade revenue cycle management processes. In addition to removing the burden of having to focus on every detail associated with billing, outsourcing enables provider organizations to focus their efforts and resources on other mission-critical tasks.

For billing companies, this trend presents a unique opportunity to expand their client base and attract more providers. Before capitalizing on this new growth potential, though, they must first learn to communicate with prospective and current clients in a way that emphasizes their key strengths, builds stronger relationships, and promotes client retention.
Creating a Client-Focused Culture
With thousands of billing companies nationwide, competition for new and established clients can be fierce. One of the most effective ways to stand out from the crowd is to create a client-focused culture that emphasizes communication and collaboration. When an organization views its client relationships as the most valuable asset it has and acts accordingly, physician practices, hospitals, and health systems take notice.

Here are eight essential steps billing companies can take to set themselves apart and build a more client-focused culture.

1. Be a resource. It's never too early to begin educating providers about the importance of billing and how to improve their overall financial health. Start a dialogue with provider organizations early in the sales process and continue the conversation once they become clients across a variety of channels, including in-person meetings, newsletters, blogs, and other educational resources. Keeping providers abreast of current trends and possible threats to their revenue cycle, as well as how they can best address these challenges, benefits everyone: providers reap the rewards of a stronger bottom line, and billing companies position themselves as a trusted and valuable asset.

2. Set clear expectations. Every organization's level of experience with billing companies varies, so it is critical to establish upfront what providers are looking to accomplish as well as what the division of labor will be. Some providers may be well-versed in how outsourcing works and may know what they hope to achieve. Others may have never worked with a billing company and don't know what to expect. By finding out if a provider is solely focused on improving financial metrics, like average days in accounts receivable (A/R), or if other factors, such as patient collections, are top of mind, billing companies can ensure they start every relationship on the right foot. With a better understanding of what the client expects, billing companies also have a framework to use to discuss and educate providers about the ins and outs of their operation so there won't be any surprises a few weeks or months into the relationship.
3. Establish key metrics and benchmarks upfront. The best way to deliver a client's desired results is to establish benchmarks at the beginning of the relationship and consistently measure against them to ensure collection efforts are on track. In most cases, days in A/R is the key metric that all clients will want to track. Aside from providing the overall A/R number, it is also a good idea to segment days in A/R by payor or financial class so that you can easily drill down and identify any potential issues that need to be addressed. Other key metrics to monitor include A/R over 120, adjusted (or net) collections rate, denial rates, and rejection rates.

4. Designate an account representative for each client. Having one person who is personally responsible for overseeing a client's account not only makes it easier to address any concerns that may arise, but it also gives providers the confidence that their billing company is on their side and understands their unique requirements. This approach can be especially helpful during the implementation period, which often feels lengthy and protracted to providers anxious to see billing data and quantifiable results.

5. Integrate solutions where possible. Aside from ensuring your billing company's revenue cycle management solution is robust enough to effectively manage provider claims, it's also critical to find one that can easily integrate or interface with the technologies most providers have in place, including electronic health records (EHRs) and practice management systems. As paper-based superbills quickly give way to automated tools that streamline clinical documentation and billing workflow, integration with existing technologies – as well as those from clearinghouses – allows for fast and easy solution upgrades that help providers improve productivity and simplify workflow.

6. Stay on the cutting edge. Without the features and functionality that today's clients desire, billing companies could miss out on opportunities to secure new client relationships or expand existing ones. Continuously review and update your company's capabilities to ensure they reflect the current needs of the market. For example, as patient financial responsibility continues to climb, more practices want convenient payment and billing options they can offer to their patients, such as portals and online bill pay.

7. Be transparent. For many providers, one of the most difficult aspects of outsourcing their billing is the loss of control they feel. By finding ways to be as transparent as possible, billing companies can alleviate this concern and make providers more comfortable with the idea of having a third party manage their finances. For example, allowing some level of access to your company's software and clearinghouse may help put providers at ease. Carefully consider ways you can allow clients to see what is happening at every step of the revenue cycle, from big picture strategies down to the details related to individual claims. In addition, be sure to provide a clear reconciliation of exactly what payments are received and posted so clients can easily view a detailed record of how their funds are handled throughout the collections process.

8. Provide frequent, detailed reports. While it's up to each billing company to determine how often they want to provide reports and the format they want to use, a good rule of thumb is to deliver reports detailing established key metrics, such as average days in A/R and denial rates, on a monthly basis, at a minimum. Whether reports are delivered in person, on paper, or electronically, they should clearly outline how a provider organization is performing on key revenue cycle fronts, if claims are being paid promptly, and if payors are abiding by contract terms. It is also helpful if the designated account representative takes time to speak with the provider organization about each report, to make sure they understand where they are performing well and how they can improve.
A Personalized Approach
Taking steps to build deeper, more meaningful connections with providers allows billing companies to set themselves apart from the competition, both during the sales process and beyond. By encouraging open communication and establishing common goals, billing companies can cultivate stronger relationships, improve retention rates, and bolster the bottom line in an era of healthcare reform.
---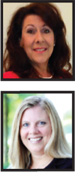 Karin Anzalone is director of training at Healthpac, a provider of medical billing and practice management solutions.
Laura Bridge is vice president of client services at Navicure, a healthcare billing and payments provider.
Related Searches: Relationships, Providers